Dua Mangi kidnap case: Several suspects arrested in Karachi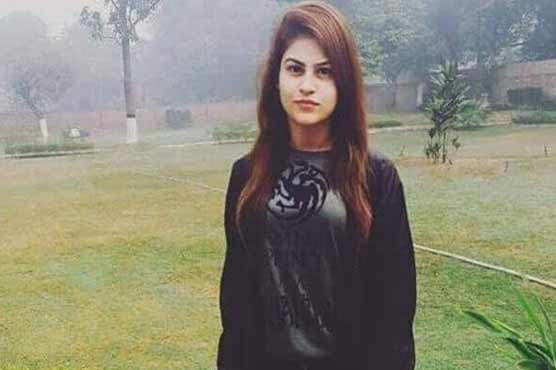 The police took out raids in Mehmoodabad and Gulistan-e-Johan and arrested several suspects.
KARACHI (Dunya News) – The police have nabbed several suspects from various parts of Karachi while investigating the Dua Mangi abduction case.
According to investigative authorities, night raids were carried out in Mehmoodabad and Gulistan-e-Johar. Several suspects were detained and shifted to an unknown location for investigation.
Sources said that the raids were conducted with the help of CCTV footage as geo-fencing did not produce favorable results.
On Dec 10, the 20-year-old student, Dua Mangi, who was abducted on Nov 30 has recorded her first official statement to the investigating authorities.
Dua in her statement said that she went on a walk with her friend, Haris Soomro, after they got out of a tea hotel. She further stated that two people grabbed and forced her into their car. "A ruckus was created, and next thing I heard was a gunshot," she added.
She went on to say that kidnappers shut her up with their hands on her mouth, and kept her blindfolded the entire time. Dua added that she changed the car thrice and her kidnappers kept driving the entire time.
Dua Mangi asserted that she did not see face of any criminal, and her eyes were uncovered only when she was fed. "The person who used to feed me had a different voice every single time," she expressed, adding that she was completely tied, and earphones was put in her ear to refrain her from listening their voices.
A 20-year-old female law student Dua Nisar Mangi – who was kidnapped from Karachi's Bukhari Commercial in the DHA early on Nov 30– has returned home safely after paying the ransom of Rs2 million on the night of Dec 6.