Investigators reveal another twist in Dua Mangi abduction case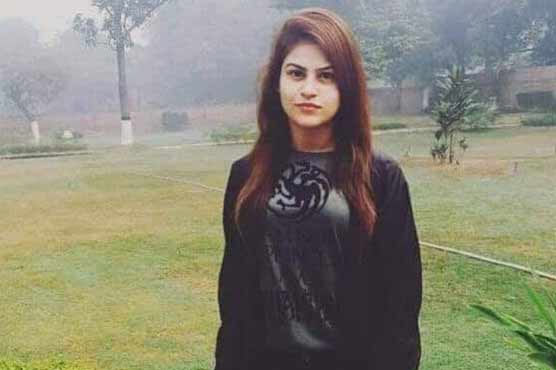 Forensics report stated that the shells fired at the police officers matched bullets shot at Haris.
KARACHI (Dunya News) – The alleged kidnappers of 20-year-old student, Dua Mangi, have found to be involved in a police encounter that took place on Dec 3.
According to sources, Dua's father and sister went to Gulshan Iqbal to pay ransom to the criminals. Meanwhile, personnel of Aziz Bhatti police station on a routine patrol saw two suspects on a motorbike who opened fire at the officers upon signaling to stop them. Two policemen sustained injures in the shootout.
Forensics report of bullets stated that the shells fired at the police officers matched the casing of bullets shot at friend of Dua, Haris Soomro.
Investigators also suspect that the same group, who kidnapped Dua, is also involved in the abduction of Bisma. Dua returned to her home safely after her kidnappers were paid ransom. The police was not taken into confidence by Dua's family about the ransom deal.
Source further told that Dua was blindfolded and chained for seven days by the abductors, but she was not subjected to any kind of violence or abuse.
Police officials have decided to hold a big meeting to prevent kidnappings. The Federal Investigation Agency (FIA) will assist the police in resolving the cases.
On Nov 30, Dua was kidnapped at gunpoint from Karachi's DHA Bukhari Commercial Area and her friend Haris was shot multiple times when both were strolling along the road after Dua had attended one of her friend's birthday party.
Haris, wounded in the incident, was initially taken to the National Medical Center but later moved to the Aga Khan University Hospital. He, still in consciousness, immediately contacted his father and informed them about the incident.
The CCTV footage showed Dua and Haris walking down the street minutes before the incident. In the other footage, the kidnappers are seen taking the abductee with them.