Last Updated On 08 December,2017 06:02 pm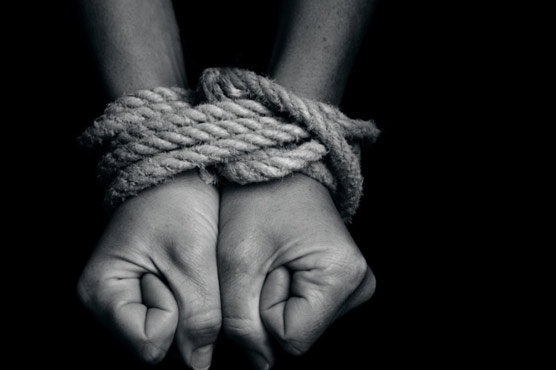 According to reports, suspects include mother and brother of the sisters who smuggled them
FAISALABAD (Dunya News) – The Federal Investigation Agency (FIA) has arrested two suspects in human sex trafficking case in which two sisters were smuggled abroad.
According to details, a woman named Samina Imtiaz from Pir Mahal, along with her son Hassan Imtiaz, backed the smuggling of her two daughters to abroad. The suspects tricked them into getting employment and offering Umrah in Saudi Arabia.
The girls phoned their mother after four months and were informed about the situation.
FIA conducted a raid and took action of the case after the plea of mother. She was arrested along with her son.
FIA deputy director told that they have found seven individuals to be responsible of the terrible incident. While two have been arrested, steps have been taken to arrest the other five, according to FIA deputy direction. He added that the authorities will soon bring back both girls.
The investigation body has registered case against those involved, and has plans to dig out further information.