Boy chained in madrassa recovered from Lahore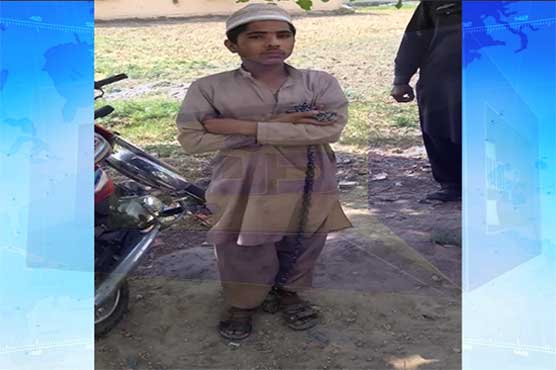 Caretaker claimed the boy was chained after parents' consent
LAHORE (Dunya New) – A young boy was recovered from Railway Ground area beside Raiwind Road on Friday who was chained in a madrassa.
Madrassa caretaker claimed the boy was chained with consent of his parents and the family lives in Multan.
Caretaker Qari Jalal escaped after boy's recovery and had given his statement from an unknown location.
He also asserted that the boy didn't take any interest in studying. The highly condemnable incident took place in Lahore's "Taleem-ul-Quran" madrassa, resulting into outrage from civil society and human rights groups.