Last Updated On 19 April,2017 12:07 pm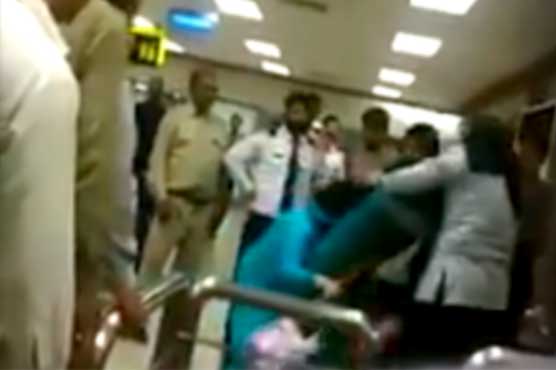 The injured women were admitted to a nearby hospital
ISLAMABAD (Dunya News) – Two female passengers were traveling from Islamabad airport to Copenhagen via PK-771 when FIA officials allegedly tortured them after a minor dispute. The injured women were admitted to a nearby hospital later on.
The officials of Federal Investigation Agency (FIA) to ensure security at the airport had a minor dispute with passengers Haseena Begum and Fauzia Umar who were traveling through a Pakistan International Airlines (PIA) plane.
Both women were taken to a room where FIA officials allegedly tortured them. The women received injuries and were taken to a hospital as their condition became critical.
On the other hand, airport management claimed that the female passengers abused their staff after which the situation became worse.
Federal Investigation Agency (FIA) Director General (DG) has summoned woman passenger Haseena Begum, her father and immigration official Noshila today at 11AM.
Another case was witnessed at the Islamabad airport where FIA officials had a dispute with a family that was traveling to a village near Manchester.
The father and son were tortured when they protested against the alleged mistreatment by the FIA officials. Reports claimed that daughter of Masood Ahmed had a heated argument with the officials.
---
VIDEO: FIA officials allegedly torture female passengers at Islamabad airport
---