Last Updated On 26 March,2016 08:09 pm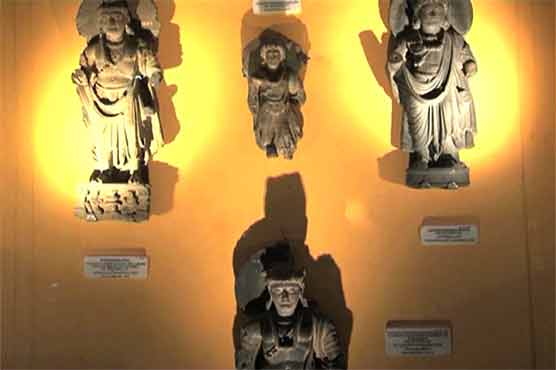 Anti-corruption department seals all records of Peshawar museum after the incident
PESHAWAR (Dunya News) – A one of a kind theft was carried out in Peshawar where the original artifacts of the Peshawar museum after being stolen by some clever thieves were replaces by their replicas, reported Dunya News.
This incident was brought to light by the investigative team of the Provincial Anti-corruption department. Sources stated that the burglars placed the replicas of the artifacts and the Islamic coins in the scientific manner.
The Provincial Anti-corruption department sealed all records of the museum whereas a committee has been formed by the Director General who will present a report after examining all artifacts of the Peshawar museum.