Cummins - cool, calm and collected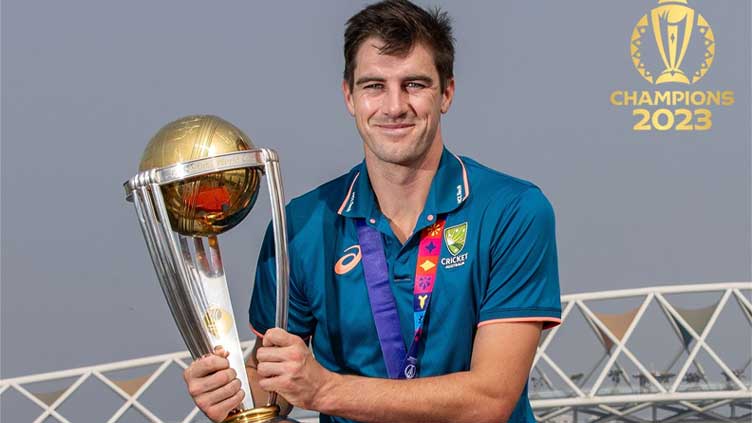 Cricket
Australia beat India to lift sixth world cup title
By Anees-ur-Rehman
Australia shattered the dreams of billions of Indian fans on Sunday when they lifted the world cup trophy for the record sixth time at Ahmedabad's Narendra Modi Stadium.
Australia outplayed India in all three departments of the game – bowling, batting and fielding.
India entered the final as clear favourites, with their superstars in red-hot form. Australia were also not far behind, reaching the finale with eight consecutive victories.
Australian captain Pat Cummins rose to the occasion and showcased his leadership skills throughout the tournament. His decision to bowl first after winning the toss initially puzzled many but ultimately proved to be a courageous move. It ended up being a masterstroke.
Not only he was tactically sharp, but he also led by example with ball in hand. He bowled one of the best spells of the tournament without conceding any boundary and took two big scalps including that of player of the tournament Virat Kohli.
He chose to often bowl short of a length which was an effective ploy, dismissing both Kohli and Shreyas Iyer in this manner.
Cummins showed his calmness and composure under pressure. He effectively rotated his bowlers and did not let Indian batters settle, and maintained aggressive field placements despite India's initial dominance with the bat.
Cummins' brilliant captaincy and bowling changes restricted the mighty Indian batting line to 240 runs.
In reply, Australia also lost three early wickets and were struggling at 47-3. Travis Head and Marnus Labuschagne put on an incredible 192-run partnership to ensure victory for the visitors. Head smashed a brilliant century and got out for 137 runs. Marnus made unbeaten 58 runs.
Before the world cup, Cummins led Australia in only four ODIs. However, this world cup showcased Cummins as a remarkable leader, contributing to Australia's success.
Not only with the ball, Cummins also displayed his batting skills which played a vital role in his team's success.
Chasing 292 runs against Afghanistan in the league stages, Australia collapsed to 91-7. Then captain Cummins and Glen Maxwell's record-breaking partnership guided their team over the line. Maxwell smashed a stunning double century and Cummins supported him very well and scored 12 runs off 68 balls.
He also held his nerve with the bat in a tense semi-final run-chase against South Africa. He and Starc managed to survive South African attack and won the match.
Cummins, who was named captain just days before the start of the 2021-22 Ashes after Tim Paine's shock resignation after a 'sexting' scandal, still led Australia to a 4-0 series win over England.
Then in June this year, Cummins led his side to victory over India in the World Test Championship final at The Oval.