Fast bowler Naseem Shah's surgery goes well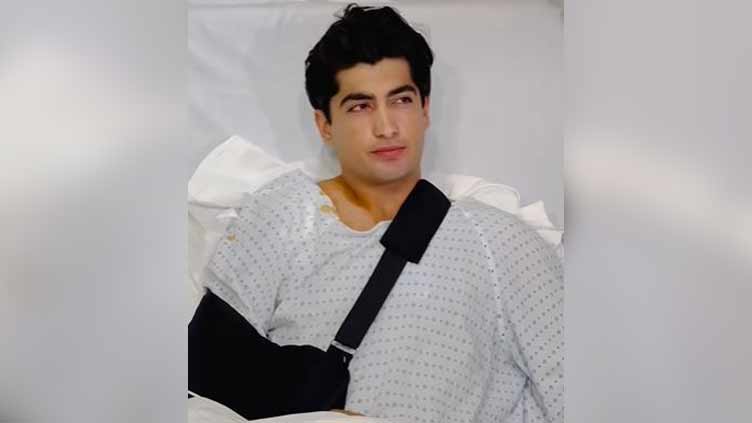 Cricket
The pacer suffered shoulder injury during the Asia Cup match against the arch-rival India
(Web Desk) - The successful shoulder surgery of fast bowler Naseem Shah has been performed in London.
The pacer suffered shoulder injury during the Asia Cup match against the arch-rival India. Owing to the injury, Shah could not play the entire event and sensing his situation doctors had suggested a surgery.
Also Read: Naseem Shah does it again as Pakistan win last-over thriller against Afghanistan
With a heavy heart, I'm sharing that I will not be part of this amazing team that will be representing our beloved country. While I'm disappointed, I believe everything is in Allah's hands. InshahAllah will be on the field very soon.

Thank you to all my fans for the prayers!

— Naseem Shah (@iNaseemShah) September 22, 2023
Owing to this injury Shah could not make his place in the ICC World Cup 2023 squad scheduled to be launched on Oct 5 in India.
Also Read: Naseem Shah bowls Indian girl over with 'charming look'
After the surgery, doctors advised Pakistan's pace icon Naseem Shah to take rest for four to six weeks. After rehabilitation period, Shah will be able to resume his bowling expedition.
Naseem Shah is in good spirits after minor procedure on his shoulder. Please remember him in your prayers. He will be in action soon inshallah. #NaseemShah #cwc23 @iNaseemShah pic.twitter.com/AqOmQkofQs

— Moghees Sheikh (@MogheesSheikh) October 3, 2023