Shaheen Afridi says taking wickets more important than sheer speed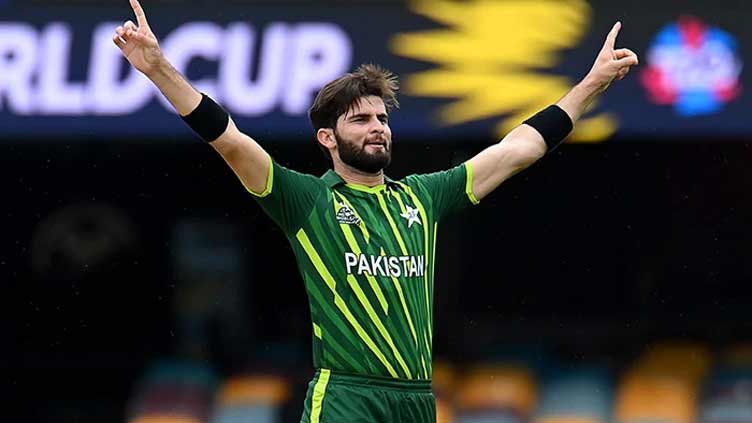 Cricket
Says it will take time for him to regain the previous level of speed following the injuries
(Web Desk) – Pakistan's star pacer Shaheen Shah Afridi said taking wickets held more significance for him than increasing the speed.
The 23-year-old bowler stated this while responding to questions about dip in his bowling speed following his injuries. However, he vowed to continue to improve his skills and regain his previous level of speed.
"Everyone has a view about it [the pace], but I've been feeling good. You look at yourself, even if you are bowling 110kmph and taking wickets, you're feeling good. I took wickets. I give 100% in the field, that matters more. Speed doesn't matter as much but if there has been a dip, it will improve with time," the left-arm pacer told ESPNCricinfo.
Acknowledging that the injuries had impacted his performance, Mr Afridi said it will take time for him to reach the previous level of performance.
"[I was injured] two months out before the [T20] World Cup, two-three months after the [T20] World Cup also. So it will of course take time to get back. That match energy or fitness, you only get it from playing matches. Since the PSL I've been feeling better, I got better through it and then played internationals for Pakistan as well. With time I'll improve and the more I play the more I'll improve," he concluded.
Earlier, former Pakistan Cricket Board (PCB) chief Ramiz Raja had expressed concerns over slow deliveries by Shaheen Afridi in ODI series against New Zealand.