Babar Azam's sensational century against New Zealand sets social media ablaze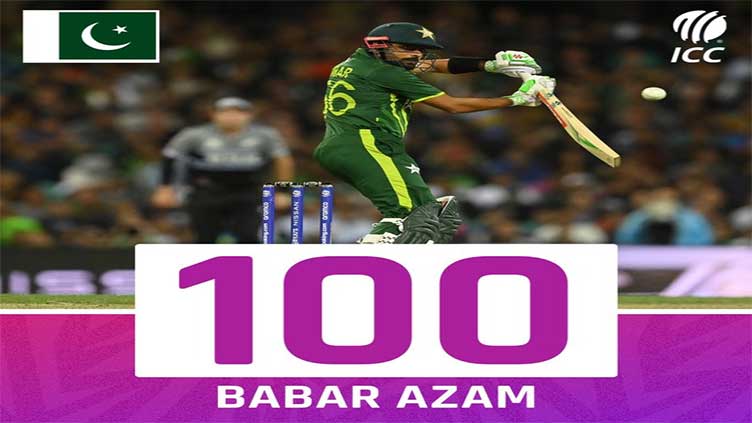 Cricket
With one more T20i century, he could surpass Rohit Sharma's record
Pakistan's cricket captain, Babar Azam, has cemented his place in cricket history by scoring his third T20i century during a match against New Zealand. His impressive performance has taken the cricket world by storm, with fans and cricket experts alike singing his praises.
Babar's century in the five-match series against New Zealand puts him in second place for the most T20i centuries, just one behind Indian cricketer Rohit Sharma. Notably, Babar is also the only Pakistani batter with more than one century in the format.
During the match, Babar scored a half-century off just 36 balls, before going on to score 51 runs in the next 22 deliveries.
His outstanding performance has seen him become the talk of the town, with fans still buzzing about his feat two days later.
— ICC (@ICC) April 15, 2023

— KH SAKIB (@Crickettalkss) April 15, 2023

— yusra | babar stan fl (@cravingtrophies) April 16, 2023
The skipper's incredible batting attack has taken cricket Twitter by storm, with fans editing videos and compiling all the deliveries into one video to show his century ball by ball.
— حامد (@hamiiddxxz) April 17, 2023

Babar's outstanding performance has silenced his critics, at least for now.

— Haris (@Harixkhanxz) April 15, 2023

— mojojojo (@mojojojo1_011) April 16, 2023

— Nawaz (@Rnawaz31888) April 15, 2023

—