Babar Azam, Haris Rauf share moments of spiritual trip with fans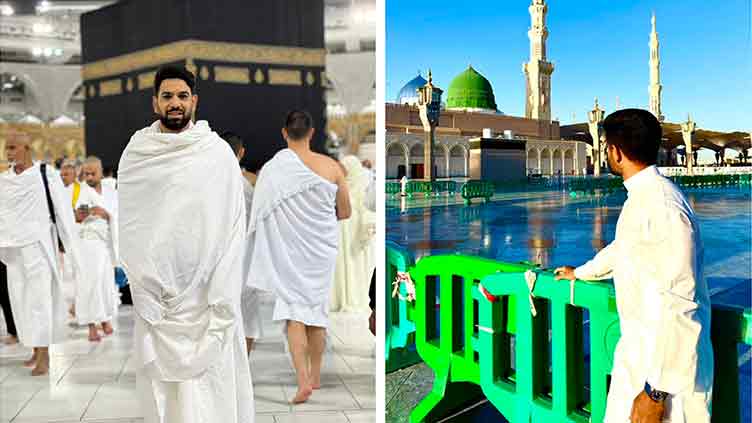 Cricket
Pakistan skipper has shared a picture from Roza-e-Rasool (PBUH)
LAHORE (Web Desk) – Pakistan captain Babar Azam and pacer Haris Rauf are taking a break ahead of the all-important home series against New Zealand, starting in mid-April.
The cricket duo's vacations include a spiritual trip to Saudi Arabia during the holy month of Ramadan as they have shared photos from Makkah and Madinah.
Taking to Twitter, Babar shared a picture from Roza-e-Rasool (PBUH) for his fans. He wrote a poetic line in the caption, praising the last Prophet (PBUH).
— Babar Azam (@babarazam258) March 30, 2023
Meanwhile, Haris Rauf has shared his moments from Holy Kaaba. He can be seen wearing Ihram – the specific dress for performing Umrah. He wrote in the caption, "Alhamdulillah".
— Haris Rauf (@HarisRauf14) March 30, 2023