Wahab Riaz assumes charge as sports advisor to CM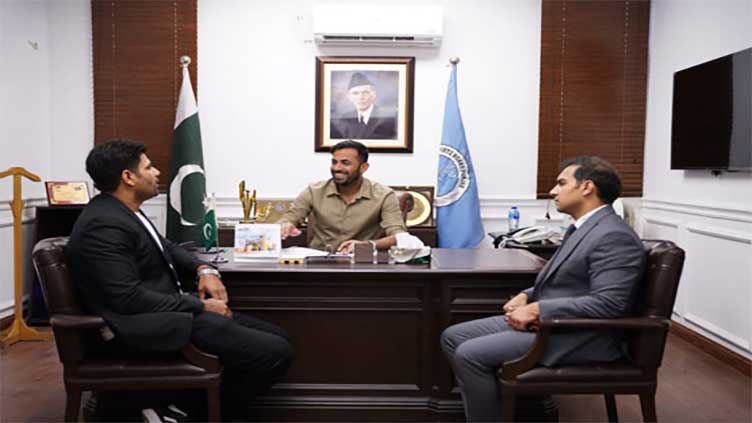 Cricket
Wahab Riaz assumes charge as sports advisor to CM
LAHORE (Web Desk) – Pakistani cricketer Wahab Riaz on Thursday took on the role of Advisor to the Punjab Chief Minister on Sports and Youth Affairs. After being appointed, Riaz expressed his understanding of the problems faced by athletes and vowed to support them in his new role.
— Wahab Riaz (@WahabViki) March 22, 2023
During his briefing by officials of the Punjab sports board at the National Hockey Stadium in Lahore, Mr Riaz spoke to the media saying that they would use all available resources to develop sports and prioritize the welfare of athletes. He added that there was a need to work on infrastructure and grassroots development in Punjab.
Riaz also met with national hero Olympian Arshad Nadeem to hear about his concerns and promised to address obstacles in the way of sports development.
It is worth noting that Riaz was previously nominated as Punjab caretaker sports minister in Interim CM Naqvi's cabinet, but could not take the oath of office due to his busy schedule.