England bring in Australian fast bowling coach Saker for home Ashes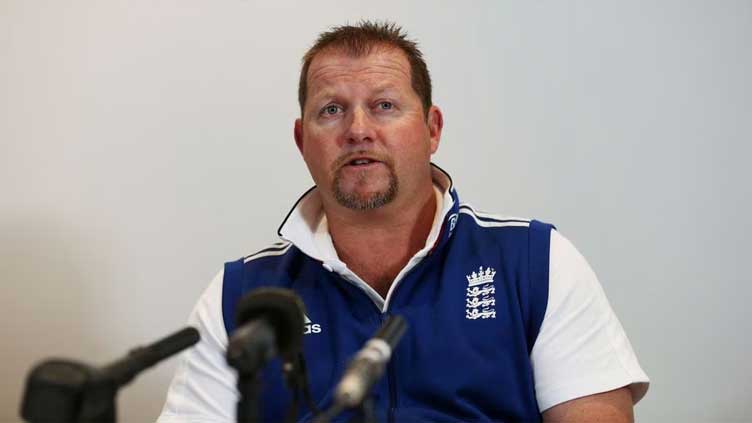 Cricket
England bring in Australian fast bowling coach Saker for home Ashes
(Reuters) - David Saker is set to reprise his role as England's fast bowling coach for this year's Ashes after the Australian was approached by skipper Ben Stokes at the Twenty20 World Cup last year.
Saker was the coach when England won the Ashes 3-1 in Australia in 2010-11 but switched to his home country for the 2017-18 series as they won 4-0. He was a consultant on England's coaching staff when they won the T20 World Cup.
"I don't think I'll do much test cricket, but I'm doing the Ashes. Ben (Stokes) said: 'I'd like to get you involved in the Ashes,'" Saker was quoted as saying by British media on Monday.
"Rob Key (England cricket's managing director) had already floated it a little bit, but being so busy I wasn't sure if I really wanted to do it.
"Once Stokesy pushed it, it made it an easy decision. I said yes straight away because of the magnitude of the occasion. I've been involved in Ashes with both parties and the cricket is as exciting as it gets. It's the biggest test event."
Saker said there was no question of switching loyalties as he looked at it "like any job".
The 56-year-old said he was looking forward to working with not only veteran pacers James Anderson and Stuart Broad but also Jofra Archer and Mark Wood.
"The outliers are obviously the 150 kmph bowlers. It's exciting if we can have Jofra and Wood available. Whether you play them together is another thing, but I think you need that pace against the Australians," he said.
"Playing in English conditions I think it puts their bowling group in front of the Australians, without a doubt. It'll come down to whatever team can bat the best really, I think both sides know that."
The Ashes begin on June 16 with the first test at Edgbaston.