Iftikhar's intriguing profile photo draws Shadab's interesting remark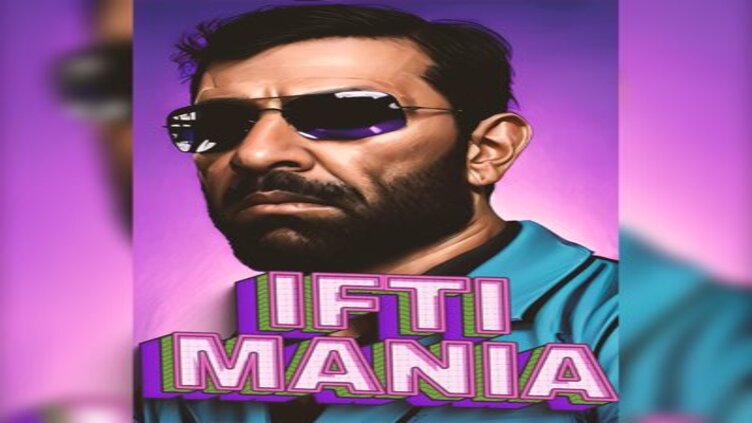 Cricket
'Ifti bhai, your brother is speaking, where to get tickets for IftiMania? Shadab wrote
(Web Desk) - Iftikhar Ahmed, a middle-order batsman for Pakistan, shared an intriguing profile photo on Twitter after making a smokey century in the Bangladesh Premier League (BPL) which has captured the imagination of many fans.
In the current BPL Iftikhar Ahmed of Fortune Barishal struck a century in 45 balls against Rangpur Riders. It was Iftikhar Ahmed s maiden century in T20 cricket and his innings featured nine sixes and six fours.
After scoring his maiden century in T20 matches Iftikhar Ahmed updated his Twitter profile photo to reflect his entire appearance. Iftikhar Ahmed s picture with sunglasses had Ifti Mania (Iftikhar s passion, madness) .
On the post Crisketer Shadab Khan wrote, Ifti bhai, your brother Shadab is speaking, your century was amazing, where do you get tickets for IftiMania? When does it come out?"
In response, Iftikhar Ahmed said, "Not everyone gets this Iftimania ticket but you are an elder brother and for you there will be a VIP ticket."