Naseem Shah tests positive for Covid-19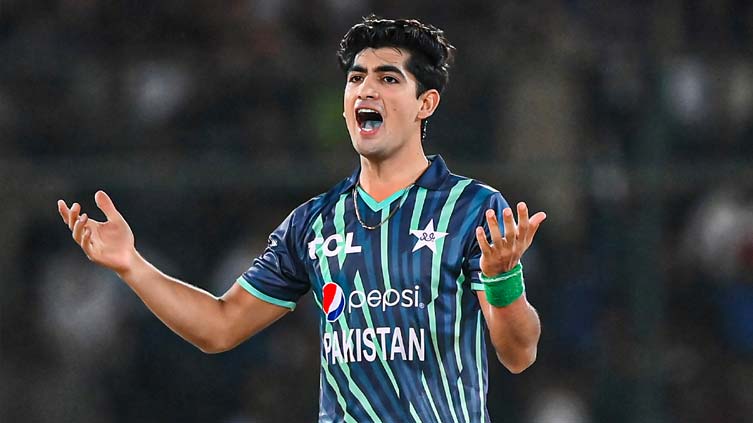 Cricket
Naseem Shah tests positive for Covid-19.
LAHORE (Dunya News) - Pakistani main fast bowler Naseem Shah on Thursday tested positive for Covid-19.
Naseem was admitted to hospital earlier as it was feared that he has viral infection but after tests were conducted, he is diagnosed with Covid-19.
After he suffered from a high fever a day earlier, Naseem was taken to a hospital. The Pakistan Cricket Board (PCB) later announced that he was suffering from pneumonia.
Naseem is under the observation of PCB's medical panel. While the pacer has been ruled out of the rest of theT20I series against England which is currently underway in Lahore.
Pakistan is playing a seven-match series against England, with the action shifting to Lahore's Gaddafi Stadium from Karachi. The Green Shirts currently lead the series 3-2.