Kashmir Premier League: Limited spectators will be allowed in stadiums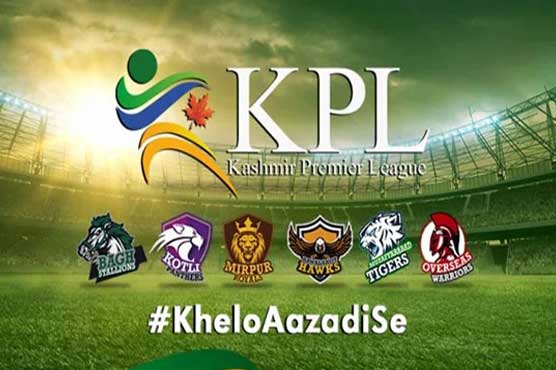 Ticket sales will start after the permission of the NCOC.
ISLAMABAD (Dunya News) – The Kashmir Premier League (KPL) will go underway on August 6 with spectators allowed to witness the matches in the Stadiums.
The tournament administration will start selling tickets after the permission of the National Command and Operations Center (NCOC).
According to sources, 25 to 30 per cent spectators will be allowed to enter the stadium and ticket sales will start after the permission of the NCOC.
Muzaffarabad Cricket Stadium has a seating capacity of 10,000 spectators. The stadium will seat spectators with social distance.
The inaugural edition of the Kashmir Premier League (KPL) has already grabbed all the limelight for all the negative reasons. The T20 competition, sanctioned by the Pakistan Cricket Board (PCB) will run from August 6 and will take place in Azad Jammu and Kashmir (AJK).
Initially, the tournament was scheduled to take place in May but it was pushed to August. The league would primarily feature Pakistani cricketers as well as some former international cricketers.
There will be six teams playing for the KPL Cup, which includes one team from the Indian-occupied Kashmir. These teams include the Rawalakot Hawks, Kotli Lions, Mirpur Royals, Muzaffarabad Tigers, Overseas Warriors, and Bagh Stallions.
The teams will play in a double round-robin format with each team facing the other twice and the top four teams will make it to the Kashmir Premier League (KPL) Cup Final.
Prominent all-rounder Shahid Afridi's Rawalakot and Shoaib Malik's Mirpur Hawks will play in the opening match while Prominent South African Herschel Gibbs will represent the Overseas Warriors.