PCB announces 13 CCA squads of Balochistan for inter-city event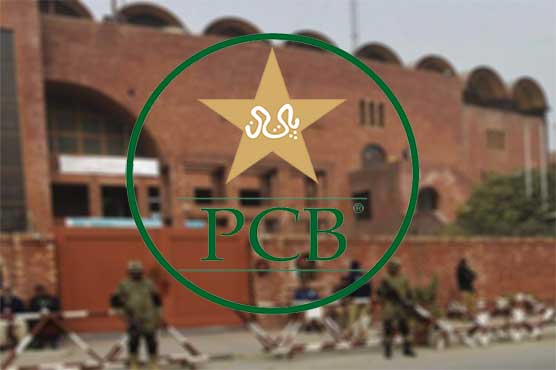 The inter-city tournament will be a pathway for selection in the Cricket Association sides
LAHORE (Dunya News) – Pakistan Cricket Board here on Tuesday announced Thirteen City Cricket Association sides of the Balochistan Cricket Association for the City Cricket Association Tournament 2021-22, which will be held in that jurisdiction from 5-31 July.
As such, 51 out of 93 City Cricket Association sides have now been announced with the remaining 42 to be unveiled during the week.
The inter-city tournament will be a pathway for selection in the Cricket Association sides for the four-day first-class, non first-class three-day, 50-over and 20-over competitions in the PCB Domestic Season 2021-22, which will commence in September.
According to the event format, each match will be of two days with a minimum of 100 overs to be bowled each day in seven hours and 20 minutes of play with a two-hour break from 1200-1400. To encourage positive and result-oriented cricket, first innings will be limited to 75 overs per side and no bowler shall bowl more than 15 overs in an innings.
The sides have been selected through a merit-based system with open trials conducted by the national selectors or second XI head coaches. All the trials were filmed by the team analysts and were staged in the presence
of independent Cricket Association observers.
SQUADS (Open trials conducted by Aslam Sheikh, Faisal Iqbal, Habib Baloch, Hussain Khosa, Mazhar Ali Deenari, Raj Hans, Sanaullah Baloch, Shoaib Khan, Wasim Haider). Captains will be confirmed following the appointments of the team coaches)
BALOCHISTAN POOL A
CCA Killa Abdullah – A Hanan, A Waris, Abdul Zahir, Abuzar Khan, Ahmed Shah, Ahsan, Asif Khan, Ehsanullah, Hafiz Abdullah Jan, Hussain Ahmed, M Ghous, Muhammad Asghar, Muhammad Imran, Najeeb Ullah, Nazir
Ahmed, Obaid Ullah Jri, Sami Ullah, Sardar Wali, Zafar Ullah and Zulfiqar Khan
CCA Loralai – Abdul Hameed, Abdul Rasheed, Adil Pathan, Aman Ullah, Dawood Khan, Hameed Ullah, Hazrat Khan, Latifullah, Mehboob Khan, Muheebullah, Munir Ahmed, Naqeeb Ullah, Naqeeb Ullah, Nasir Khan, Nisar Ahmed, Sana Ullah, Sher Hassan, Tariq Jameel, Yasir Khan and Zahoor Ahmad
CCA Naseerabad – Abid Ali, Abid Ali, Ijaz Ahmed, Iltaf Hussain, Imdad Ali, Khan Muhammad, Mashooq Ali, Muhammad Ayaz, Muhammad Baksh, Muhammad Irfan, Nadeem Ahmed, Naseebullah Nawab Khan,
Nizam Ud Din, Qutub Ud Din, Sajid Hussain, Sajjad Ali, Shoukat Ali, Waheed Ahmad and Zahoori Ellahi
CCA Noshki – A Mutalib, Abdul Rauf, Ahsanullah, Bakhtiar Ahmed Shah, Ghulam Haider, Imran Khan, Khuda E Noor, Liaquat Ali, Maqsood Ahmed, Mehr Ullah, Mohammad Nawaz, Muhammad Asif, Muhammad Yaqoob, Mujtaba, Naseeb Ullah, Saif Ullah, Sajjad Ahmed, Shah Faisal, Syed Ahmed Shah and Syed Muhammad Shah
CCA Pishin – Abdul Nabi, Ahsan Tareen, Akbar Khan, Asfand Yar, Barkat Ullah, Bilal Ahmed, Israr Ahmed, Jahanzaib, M Ilyas, Mohammad Javed, Najeeb Ullah, Ramiz Raja, Saeed Ahmed, Salahuddin, Sarwar Khan,
Syed Ahsan Ullah, Syed Arshad Ali, Syed Hikmat Ullah, Syed Izzat Ullah Agha and Zubair Ahmed
CCA Quetta – Abdul Nasir, Abdul Salam, Azizullah Mengal, Bashir Ahmed, Hazrat Wali, Hidayatullah, Jahangir,
M Junaid, M Shahzad Khan Tareen, Muhammad Amjad, Muhammad Arshad, Muhammad Dawood, Muhammad Ibrahim, Muhammad Ibrahim Jnr, Muhammad Idrees, Muhammad Salman, Muhammad Younas, Naimatullah, Naseeb Ullah and Syed Zainullah
CCA Sibi – Asif Khan, Babrak Karmal, Faisal Ahmed, Fareed Baqi, Imdad Ali, Imran Khan, Khalil Ahmad, Mashaid Anwar, Masroor Khan, Meer Qadir Bakhsh Lehri, Mohammad Hassan Tariq, Muhammad Azam, Muhammad Azeem Magsi, Nasir Ali, Nisar Ahmed, Rasool Bakhsh, Shahbaz Marri, Soomer Khan, Taimoor Khan and Usama Khalil
BALOCHISTAN POOL B
CCA Gwadar – Abdul Hameed, Abdul Jabbar, Abdul Jalil, Abdul Razzaq, Abdul Rehman, Abdul Wahid, Abid,
Adil, Asif, Dilshad, Elahi Bux, Hakim Ali, Hilal, Ibrheem, Mahir Umar, Meraj, Mohsin, Muhammd Hassan,
Naseem Khan, Sameer Miya, Shahnawaz, Shahzad, Shoaib, Sohail Majeed and Zaib Saleem
CCA Jaffarabad – Abdul Qadeer, Altaf Hussain, Aziz Ullah, Bilal Khan, Dhani Buksh, Fahad Hussain, Hidaitullah, Imran Khan, Mohamed Saleem, Mohammad Ashraf, Muhammad Deen, Najeeb Ullha, Naseebullah, Rameez Raja, Sajad Ali, Shehbaz Ali, Taimur Ali, Talib Hussain, Umed Ali and Zubair Khan
CCA Khuzdar – Abdul Salam, Abdul Rasheed, Abid Ullah Khan, Adnan Iqbal, Faheem Younis, Fareed Ahmed, Haq Nawaz, Israr Ullah, Kaleemullah, Khalil Ahmad, Mohammad Asghar, Mohammad Asif, Mohammed Tayyab, Muhammad Arif, Muneer Ahmed, Munir Ahmed, Rashid Ahmed, Sami Ullah, Shahid Ramzan and Sheroz Khan
CCA Lasbela – Abdul Rauf, Abdul Sattar, Ahmer Aziz, Aqeel Khan, Aqib Junaid, Asif Shahid, Awais Aman, Dinesh Kumar, Ghulam Mohammad, Imdad Hussain, Imran Ali, Meer Abdul Sattar, Mohammad Arif, Mohammad Ayaz, Mohammad Deen, Muhammad Faraz, Muhammad Shahid, Muhammad Zaman, Nauman Ahmed, Saeed Ahmed, Sajjad Ahmed, Salim Mal, Shoaib Ahmed and Zulfiqar Shah
CCA Panjgur – Abdul Ghafoor, Abdullah Kareem, Abid Ali, Abid Hussain, Aqeel Ahmed, Elam Deen, Ghulam Hussain, Ghulam Nabi, Hammal Hamid, Hammal Wahab, Haseeb Javed, Hukmran Wahid, Jasim Alim, Manzoor Ahmed, Muhammad Saleh, Mujeeb Ur Rehman, Murtaza Saleh, Muslim Noor, Nisar Ahmed, Nizam Uddin, Sagheer Ahmed, Sajjad Hussain, Shahbaz Ahmad and Tariq Aziz
CCA Turbat – Aman Ullah, Adnan Saleh, Ayub Basheer, Basit Hussin, Behroz, Bohair Aman, Diljan Irshad, Hassan Rasheed, Mehran Shafi, Mudassar, Muhammad Nawaz, Muhiuddin, Mukhtar Badal, Musaib, Mushtaque Badal, Naimat Ullah, Niaz Ahmed, Shahid Nizam, Uzair Ahmed and Zaheer Rehmat
Match Schedule
Pool–A
5-6 July – Quetta v Pishin; Sibi v Noshki; Killa Abdullah v Naseerabad
8-9 July – Quetta v Sibi; Pishin v Noshki; Naseerabad v Loralai
11-12 July – Quetta v Noshki; Pishin v Sibi; Killa Abdullah v Loralai
14-15 July – Quetta v Killa Abdullah; Pishin v Naseerabad; Sibi v Loralai
17-18 July – Quetta v Naseerabad; Pishin v Lorala; Noshki v Killa Abdullah
23-24 July – Pishin v Killa Abdullah; Sibi v Naseerabad; Noshki v Loralai
26-27 July – Quetta v Loralai; Sibi v Killa Abdullah; Noshki v Naseerabad
Pool–B
5-6 July – Gwadar v Panjgur; Turbat v Khuzdar; Jaffarabad v Lasbela
9-10 July – Gwadar v Khuzdar; Turbat v Lasbela; Panjgur v Jaffarabad
13-14 July– Gwadar v Jaffarabad; Turbat v Panjgur; Lasbela v Khuzdar,
17-18 July – Gwadar v Lasbela; Turbat v Jaffarabad; Panjgur v Khuzdar
23-24 July – Gwadar v Turbat; Panjgur v Lasbela; Khuzdar v Jaffarabad
30-31 July – Winner of Pool (A) v Winner of Pool (B).