Men in green won't be allowed to take families on England, West Indies tours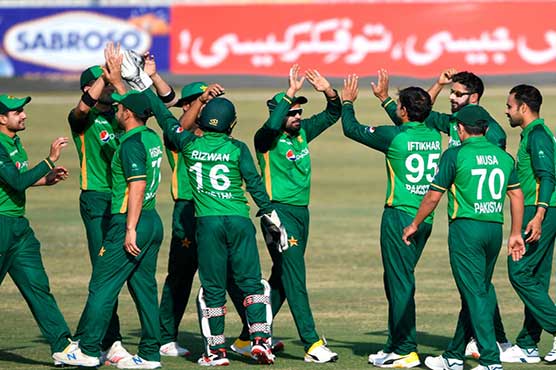 The support staff and team will go on tour without family members.
LAHORE (Web Desk) – Pakistan cricket team players will reportedly not be allowed to take their families with them on the upcoming tours to England and West Indies.
The national team is scheduled to visit England for an ODI and T20 series this month, after which it will leave England for West Indies.
The support staff and team will go on tour without family members.
Due to the coronavirus, families were not allowed to accompany the players on previous tours to England, New Zealand, South Africa and Zimbabwe, while in the home series, the PCB allowed families to accompany the players in the bio-secure bubble.
The Pakistan team will leave for its England tour on June 25. The team will then leave for West Indies after a white-ball series.
In a statement issued by the PCB on Monday, it was said that the Pakistan squad for England and West Indies tours will assemble on 20 June in Lahore, where they will stay in a complete room isolation till 25 June.
The first coronavirus testing of these squad members will be held on June 16 in their homes. Their arrival test will be conducted on June 20 in the bio-secure bubble of Lahore.
Squad members will undergo their next COVID-19 test on June 23, after which they will depart for Manchester on 25 June via chartered flight from Lahore.
The remaining members will join the national men's squad for England tour from Abu Dhabi. They will travel on a chartered flight from Abu Dhabi to Manchester.