W Indies Tour: Inzamam lambasts PCB for sacrificing Test cricket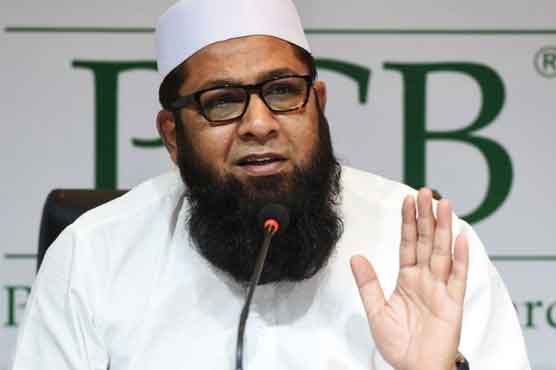 He said do not quit Test Cricket or replace it with T20 Cricket.
KARACHI (Dunya News) – Former Pakistan cricket team captain and legendary batsman Inzemam-ul-Haq on Monday expressed anger for the reducing Tests during the tour of West Indies to two T20s.
In a video statement, the former chief selector believes that cricket boards should not promote T20 cricket by ignoring testing and said that the real beauty of the game lies in test cricket, so administrators should treat both formats equally.
He lashed out at the Pakistan Cricket Board (PCB) for not giving importance to Test cricket and said that it will be difficult if the players start chasing money as they get more money in T20 cricket.
"The focus, currently, is mainly on T20 cricket. It goes for all the teams and players. Yes, I understand that T20 cricket is entertaining and people enjoy watching the format but the real beauty lies in test matches wherein you find out the quality of a batsman. So, that should be surely be maintained," Inzamam-ul-Haq said.
He said, "If T20 cricket is more fun and makes you more money, sure do it. But not at the expense of test cricket. You shouldn't be reducing a three-game series to two tests and increasing a three-match T20I series on five. The board should not send a message that players should play on T20 cricket and that T20 is of the utmost importance to us."
"Do not quit Test Cricket or replace it with T20 Cricket. If this happens it is unfair for both the sport and the players because if the T20 Cricket boards focus more on testing, the players will follow suit too. In addition, the youth and the next group of cricketers will also focus more on T20 cricket from the start."