Mohammad Amir regrets not playing Test match in Pakistan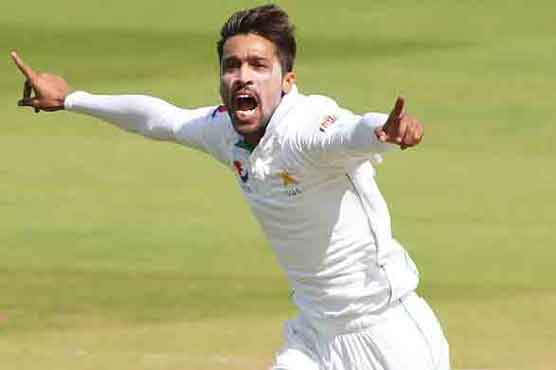 Mohammad Amir said retiring was not an easy decision to make
LAHORE (Dunya News) – Former national team fast bowler Mohammad Amir on Tuesday expressed regret that he did not get a chance to play Test cricket in Pakistan.
In an interview, the left-arm pacer said that he was still proud of playing 36 Test matches despite many ups and downs but it hurts that I have never played a Test match in my home country but there are some reasons behind it.
"When I started playing international cricket there were no matches being played in Pakistan and then of course I took retirement from Test cricket. But, despite that, I am proud that I have represented Pakistan in Test cricket not once or twice, but thirty-six times," he said.
Mohammad Amir said retiring was not an easy decision to make and he arrived at it after consulting all his closed ones. The 29-year old wishes that none of the young players earmarked for the future do not have to undergo all the ugly things he went through.
"I was suffering from mental pressure & would be very surprised if I was the only one who has gone through this. Some players are too frightened to do anything or speak up about it because there are a lot of things which are outside the control of players," he said.
He added that irrespective of whatever his performances, good or bad, he was always made the scapegoat.
Amir further added that he will only get to play for Pakistan if team management improves but at the moment he isn t getting to play for Pakistan.
"If things get better in terms of the team management, then there is definitely a chance. Nobody knows what the future holds and what can happen tomorrow. But for now, and as things stand at the moment there is no chance of me playing for Pakistan," he added.