Published On 03 December,2020 11:21 pm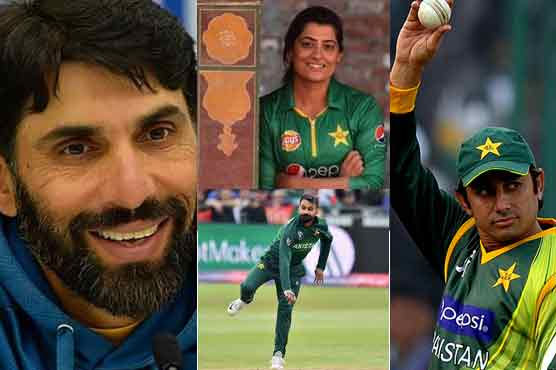 11 players will be selected amongst the list of 16 players published by the ICC
LAHORE (Web Desk) – Five Pakistani cricketers, three men, and two women are in the run to be selected for the International Cricket Council s (ICC) ODI teams of the decade.
11 players will be selected amongst the list of 16 players published by the ICC for the Men's ODI XI and the Women's ODI XI for the Decade.
For the men's ODI team, three cricketers — Saeed Ajmal, Mohammad Hafeez, and Misbah ul Haq — are among the nominees.
There are also two nominations from Pakistan in the women s ODI team of the day. Former Pakistan women s team captain Sana Mir and Jawariya Khan are candidates to join the team of the day.