India look to top ODI rankings without Kohli in Sri Lanka series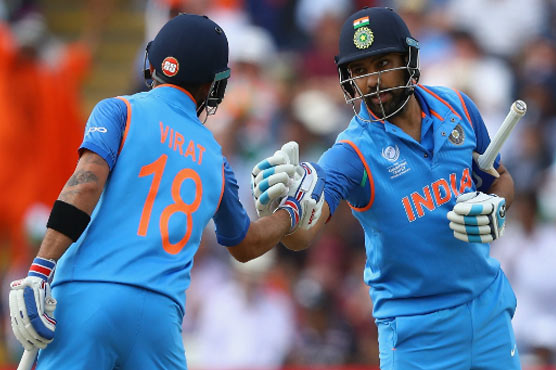 Currently, India is ranked in second position, behind South Africa, Sri Lanka is on eighth spot
(Web Desk) – With skipper Virat Kohli taking a respite with rumours of marriage with girlfriend Anushka Sharma in Italy, India will be looking to top the ODI rankings in the home series against Sri Lanka.
Their aim will be to win the series 3-0 and overtake South Africa to top the ICC ODI Team Rankings.
India, who are top-ranked in Test cricket, are on 120 points in the ODI rankings, only one point behind South Africa and will go ahead if they win the first match in Dharamsala on Sunday.
India will reach 121 points and edge South Africa on decimal points if they take a 1-0 lead in the series but will have to also win the following two matches in Mohali and Visakakhapatnam on 13 and 17 December if they want to keep the lead since Sri Lanka are eighth on the table with 83 points and the rankings system is weighted to reflect the difference in ranking points
India will slip to 119 points even with a 2-1 win in the ODI series, which follows a three-Test series between the two sides, which India won 1-0.
On the other hand, eighth-ranked Sri Lanka will remain on 83 points even with a 3-0 loss but can go up to 87 points with a 3-0 series win.
---
Published on ICC website