West Indies morale high at start of New Zealand series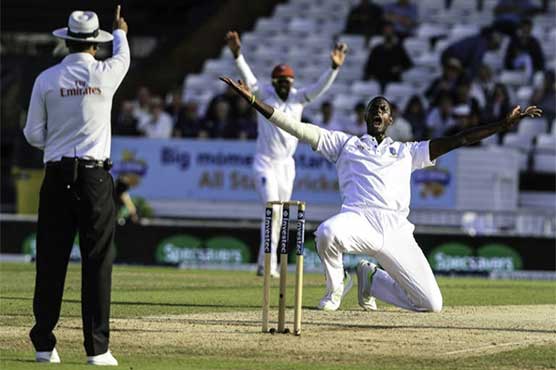 Holder said his side is "in a pretty good place" as they go into the first Test on Friday.
WELLINGTON (AFP) – The West Indies are not dwelling on their August win over England as they enter a two-Test series against New Zealand, but captain Jason Holder will use it for motivation if necessary.
Holder described his side as being "in a pretty good place" as they go into the first Test at the Basin Reserve in Wellington on Friday looking for their first away win over New Zealand since 1995.
While New Zealand have been starved of Test cricket since hosting South Africa in March, the Calypso cricketers are riding high after a 1-0 win against Zimbabwe following a dramatic victory at Headingley during a 2-1 Test series loss to England.
"We're in a pretty good place at this point in time. We've built up quite nicely this past year. We're still not the finished product, but we're heading in the right direction," Holder said Thursday.
The West Indies' five-wicket upset win over third-ranked England in August -- when rising star Shai Hope became the first player to score a century in each innings of a Test at the famous Leeds ground -- boosted the morale of the eighth-ranked side.
"It's done a lot. It was significant," Holder said.
"But for me, that's gone. That's buried in the past for me. We can obviously call on it at times when we're down if need be but I just tell the guys that's gone and we need to create our future and pretty much live in the present."
Holder does not have good memories of his last visit to Wellington when the West Indies were beaten by an innings and 73 runs four years ago.
On a typical green Basin Reserve wicket, Holder won the toss and elected to bowl only to see New Zealand post 441 and then roll the West Indies for 193 and 175.
With the pitch again its customary green colour, Holder is still prepared to bowl first if he wins the toss.
"I could definitely see the reason why people come here and want to bowl first," he said after surveying the wicket.
"I don't think there would be too many batsmen in world cricket who would turn up and see that much grass on a pitch and be really into it.
"But we can be asked to bat tomorrow if I happen to lose the toss so we've got to have an open mind towards it."