National T20 Cup: Lahore Blues qualifies for semis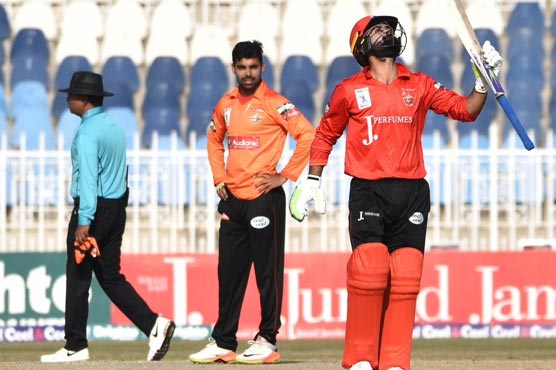 Salman Agha of Lahore Region Blues was declared Man of the match
ISLAMABAD (APP) - Lahore Region Blues beat Rawalpindi Region by seven wickets and qualified for the semi final of the National T20 Cup at Rawalpindi Stadium, Rawalpindi on Thursday.
After winning the toss Lahore Region Blues invited Rawalpindi to bat first and scored 118 runs losing 10 wickets in 17.4 overs. Iftikhar Ahmed 60 and Zeeshan Malik 24 were the main contributors.
For Lahore Blues, Atif Jabbar and Salman Agha bagged three wickets each for 25 and 3 runs, respectively while Ali Shafiq and Khalid Usman took two wickets each for 17 and 34 runs, respectively.
In reply, Lahore Region Blues achieved the target scoring 124 runs in 17.1 overs. Imam-ul-Haq 36, Salman Agha 34 not out, Ahmed Shehzad 27, Hussain Tallat 21 batted well. For Rawalpindi, Muhammad Asghar took 3 wickets for 13 runs respectively. Salman Agha of Lahore Region Blues was declared Man of the match.
---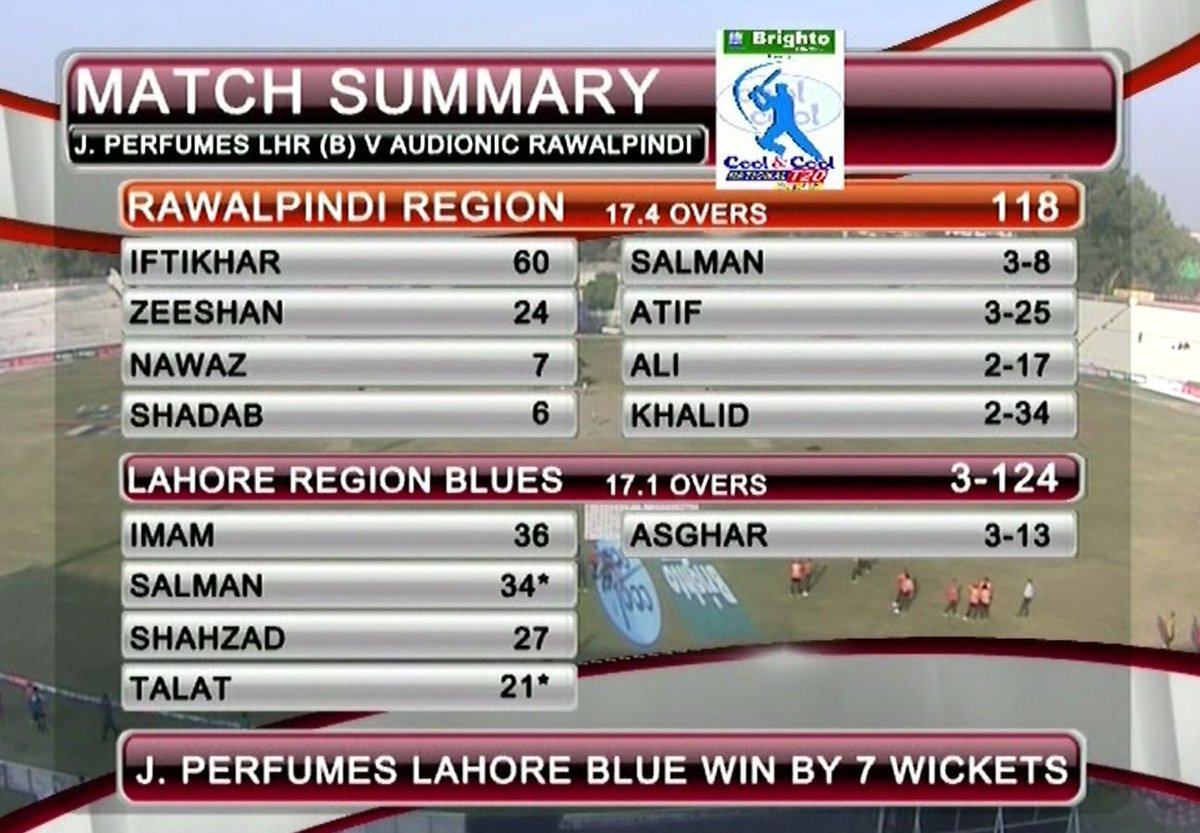 ---
Summarized scores: Rawalpindi Region 118-10 in 17.4 overs: (Iftikhar Ahmed 60, 33 balls, 6x6s, Zeeshan Malik 24, 26 balls, 3x4s, Atif Jabbar 3-25, Salman Agha 3-3, Ali Shafiq 2-17, Khalid Usman 2-34).
Lahore Region Blues 124-3 in 17.1 overs: (Imam-ul-Haq 36, 39 balls, 4x4s, Salman Agha 34*, 22 balls, 1×4, 3x6s, Ahmed Shehzad 27, 22 balls, 3x4s, Hussain Tallat 21, 21 balls, 2x4s, 1×6, Muhammad Asghar 3-13).