Ex-IPL boss Lalit Modi elected state chief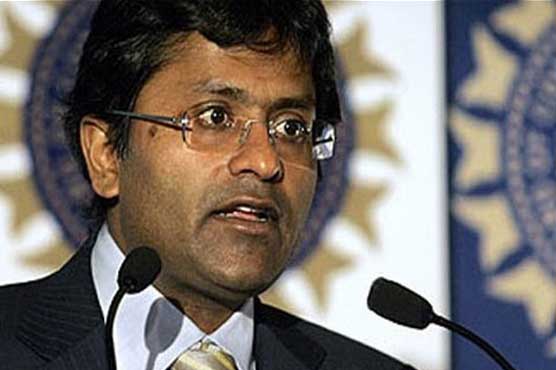 Lalit Modi was named as president of the Rajasthan Cricket Association.
NEW DELHI (AFP) - Lalit Modi, the disgraced founder of the Indian Premier League, was Tuesday declared the winner of elections to head a state cricket association in the first step of an unlikely comeback bid.
Modi, who is exiled in London after his passport was revoked by the Indian government over corruption allegations, was finally named as president of the Rajasthan Cricket Association following elections last December after the Supreme Court allowed the results to be announced.
But his former employers at the Indian cricket board, which had been trying to block the announcement, said that it would not recognise the results and would suspend the Rajasthan association until further notice.
"We have decided to suspend the association and also appoint an ad-hoc body to run cricket in the state so that players do not suffer," a senior official in the Board of Control for Cricket in India (BCCI) told AFP.
"We will explain our stand in a media release," he added.
The BCCI last September imposed a life ban on Modi holding any cricket post after finding him guilty of "serious" acts of indiscipline and misconduct over allegations that he had siphoned off funds.
The life ban came a little over three years after Modi was removed as Indian Premier League chairman and BCCI vice-president following the end of the third edition of the popular Twenty20 league in 2010.
The 50-year-old scion of a business family, who is also being investigated by the government on corruption and money-laundering charges, has in the past denied all allegations against him.
The life ban was unrelated to spot-fixing and betting scandals currently swirling around the IPL, which caused the Supreme Court to force BCCI chief N. Srinivasan to stand down until investigations were completed.
The IPL, which began in 2008, features the world's top players signed up for huge fees by companies and individuals in a glitzy mix of sport and entertainment.
International news organisations, including Agence France-Presse, have suspended their on-field coverage of matches hosted by the BCCI after the board imposed restrictions on picture agencies.
kl/co/sm
AFP
060746 GMT MAY 14