Most Gulf markets gain on rising oil prices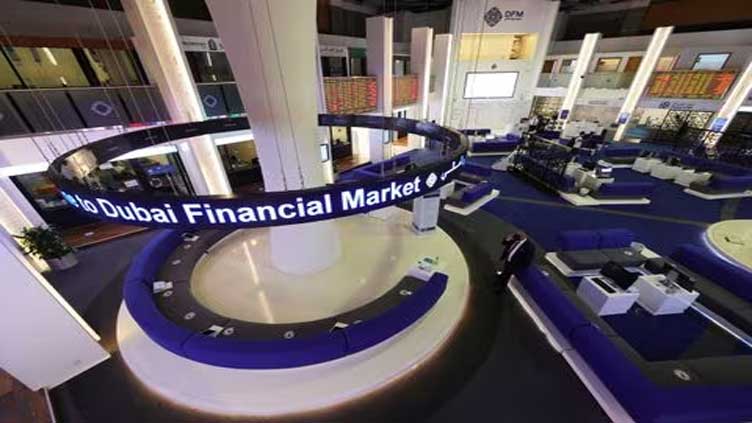 Business
Most Gulf markets gain on rising oil prices
(Reuters) - Most stock markets in the Gulf ended higher on Sunday in response to Friday's rise in oil prices, with the Saudi index rising for a fourth consecutive session.
Oil prices - often a catalyst for the Gulf's financial market - jumped more than 4% on Friday, rebounding from a 4-month low, with U.S. sanctions on some Russian oil shippers lending support.
Saudi Arabia's benchmark index (.TASI) gained 0.5%, with oil giant Saudi Aramco (2222.SE) gaining 0.3% and the country's biggest lender Saudi National Bank (1180.SE) advancing 1.5%.
In Qatar, the index (.QSI) closed 0.2% higher, helped by a 1% rise in the Gulf's biggest lender Qatar National Bank (QNBK.QA).
A softer tone to U.S. economic data last week has fuelled rate-cut bets, pushing Treasury yields down and lifting equity markets.
Monetary policy in the six-member Gulf Cooperation Council (GCC) is usually guided by the decisions of the U.S. Federal Reserve, as most regional currencies are pegged to the dollar.
Outside the Gulf, Egypt's blue-chip index (.EGX30) advanced 2.1%, buoyed by a 3.8% jump in Commercial International Bank (CIB) (COMI.CA).
CIB, Egypt's biggest private bank, has secured a $150 million loan from the European Bank for Reconstruction and Development (EBRD) to shore up its capital base, it said in a statement on Thursday.
International Monetary Fund Managing Director Kristalina Georgieva told Reuters on Friday the Fund was "seriously considering" a possible augmentation of Egypt's $3 billion loan programme due to economic difficulties posed by the Israel-Hamas war.