Brazil has 234m cattle. Some of its companies will now certify they aren't causing deforestation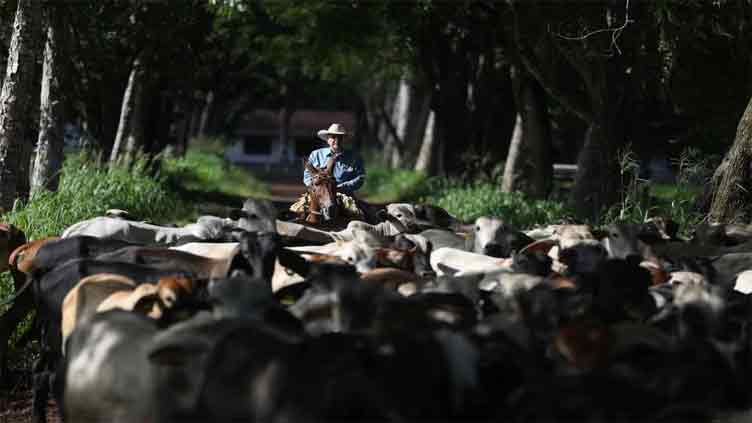 Business
Grazing is the most common initial use for deforested areas in the Amazon
SAO PAULO (Reuters) – A group of small Brazilian companies announced a scheme to certify Amazonian cattle processed for meat and leather have been reared without causing deforestation.
The group has yet to include the biggest meatpackers and so far the initiative covers a tiny fraction of Brazil's 234 million-strong cattle herd, but is a step towards allowing consumers to make informed choices when they buy products.
The Certification of Origin and Traceability Implementation Initiative (COTI) places tracking devices on individual cattle. So far it has tracked more than 113,000 since a pilot began in the second half of the year, the companies said in a statement.
They expect to be tracking more than 200,000 animals by the middle of January.
One of the five companies involved in the initiative, leather maker Durlicouros said it can monitor its entire supply chain.
"Soon our European customers will be able to enter a code on a platform and have access to all information about the animal that generated this product," Ivens Domingos, Durlicouros sustainability director, said.
European governments have sought to take the lead on climate change and although economic and political considerations have slowed progress, pressure is high for sustainability after a year of record temperatures, droughts, wildfires and flooding.
In the Amazon, the world's largest tropical rainforest, 9,001 square kilometres were deforested in the 12 months through July.
Thursday's statement, citing government data, said some 40 per cent of Brazilian cattle production originates in nine Amazon states.
Cattle pasture is the most common initial use for deforested areas in the Amazon and neighbouring Cerrado savanna, a practice that faces strict legal limits, but continues illegally.
The situation risks Brazil's climate commitments to end deforestation by 2030 and threatens exports of commodities such as beef and leather to environment-conscious importers.
Para, the Brazilian state with the highest deforestation levels, is where the tracking initiative began. It can be replicated elsewhere, according to Roberto Paulinelli, director of meatpacker Frigorifico Rio Maria, another of the companies in the group.
The initiative also includes environmental services companies Niceplanet Assessoria, SBCert and Green Level Environment Strategy.