Inflation is changing habits including eating less, reduced focus on personal hygiene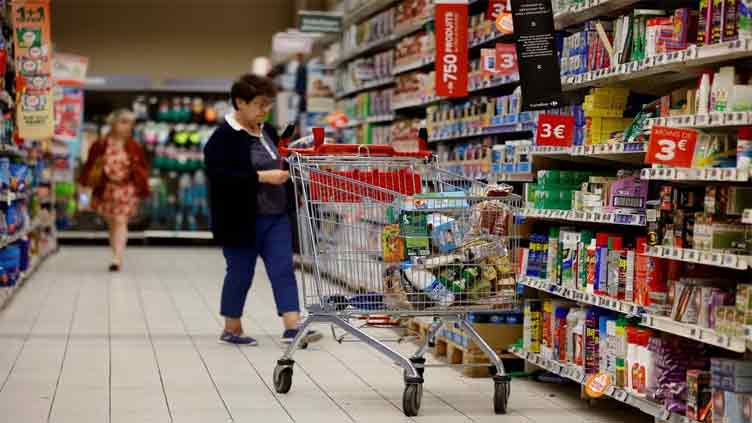 Business
Expert says cost-of-living crisis may have some permanent effects
LONDON/LAHORE (Web Desk) – Your buying habits and priorities depend upon your income. You may like Gucci or Ralph Lauren products, but it is your income and purchasing power which determine what you will buy or not.
The prevailing cost-of-living crisis fuelled by inflation is making the people – especially those from low income groups and middle class – to change their priorities not withstanding what they like or dislike. With most of the money spent on food and energy needs, an overwhelming majority has is very little spend on other items. You can observe it easily in Pakistan.
Meanwhile, many don't have money to eat enough as they are opting to eat less while some completely removing items like milk, eggs and meat from their grocery lists.
With no increase in income or reduction in prices in sight, the only solution they have is to adjust their needs and find less expensive alternatives.
However, the reduced purchasing power is itself causing or complicating other problems. The less they spend, the fewer consumer goods are sold. It means reduced domestic demand that hurts the industries badly.
So the existing businesses aren't expanding and the new ones not established, which means fewer or no employment opportunities besides the negative effects on revenue collection by the government. It's a vicious circle for everyone, but more clearly visible in countries like Pakistan.
An example of change in buying habits amid the rising cost of living has emerged from France where, according to Reuters, French consumers are buying fewer personal hygiene and household products, sacrificing tampons and laundry detergent as prices of products made by big brands like P&G and Unilever surge.
The shift in shoppers' habits could create a new battleground for retailers, politicians and consumer goods makers that have for months been fighting over food prices.
The data, compiled by NielsenIQ, showed overall sales volumes for shower gel, tampons, dishwashing products, laundry detergent and toilet paper declined in the year ended Sept 17. Supermarket prices for items in each of these categories were sharply higher so far this month versus the same period last year.
"Where there are good private label alternatives you see a big shift towards private labels," said Anton Delbarre, chief economist at retail trade group Eurocommerce.
"And what you also see is some people actually do eat less, shower less, clean the house less, or they use a little less product for their dishwasher or their washing machine."
President Emmanuel Macron's government is due to address grocery inflation in its budget on Wednesday, with legislation to bring forward annual negotiations between food producers and supermarkets. It hopes price cuts can then take effect from Jan 15 rather than March 1 as usual.
Food makers like Nestle and Pepsico have been criticised by supermarkets and politicians for not "co-operating" in pricing negotiations, and for reducing pack sizes of products.
Carrefour, which has pricing power as France's No 2 supermarket operator, last week slapped "shrinkflation" labels on products that are getting smaller with no price cuts.
Major brands like Ariel laundry detergent and Dove soaps have for years dominated the market versus retailers' private label goods.
But the NielsenIQ data shows volumes for private label personal products are inching up while those for big brands decline. For instance, shower gel volumes fell 6 per cent overall and 10pc for big brands but rose 14pc for private label products.
Similarly, while laundry detergent volumes were down about 2pc across the category and fell 10pc for big brands, they surged 28pc for private label brands.
Where people bought less shower gel, tampons, dishwashing products, laundry detergent and toilet paper made by big brands in the year to Sept 17, they bought more of each type of product made by retailers' private label brands.
While grocers and the government have been vocal about their frustrations in the media and at hearings with lawmakers, consumer goods companies have largely kept quiet, leaving trade groups to speak on their behalf. Unilever declined to comment and P&G did not respond to a request for comment for this story.
"Consumer goods volumes are weak because of the weak economy in France," said Bernstein analyst Bruno Monteyne.
Carrefour CEO Alexandre Bompard warned in August that high prices had forced consumers to make massive cuts to spending on essential goods.
Bompard, who has for months slashed prices to win shoppers away from rivals, said then that Carrefour was free to sell washing powder at a 60% discount, but would not be able to do so after a cap on the promotions retailers can offer becomes law.
He said the change would limit Carrefour's bargaining power with large suppliers like Procter & Gamble, Henkel and Unilever.
Delbarre at Eurocommerce said some of the change in what shoppers buy was likely to persist even after the cost-of-living squeeze eases.
"People are actually rationing, in part because of decreased purchasing power, and also because salaries always lag behind inflation," he said. "Once salaries catch up to inflation that effect should probably diminish, but some of it will remain because people create new habits."