Pakistan, global warming and smog: US to assist India in deploying 10,000 electric buses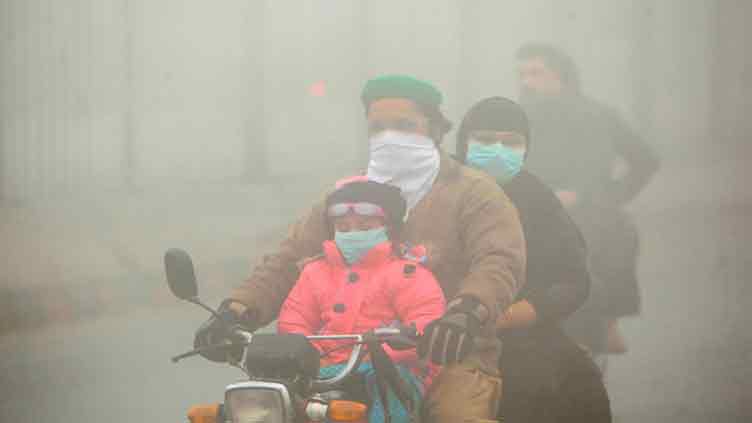 Business
Pollution is making our cities unliveable
NEW DELHI/LAHORE (Web Desk) – The "smog season" isn't far away. Our cities especially in north-eastern and central Pakistan will be covered by smog by October-end or early November, making the people's lives miserable.
Read more: Pakistan among six nations bearing the brunt of pollution health burden
This man-made disaster is complicated by global warming which means this region is receiving less amount of rains in winters. So the smog persists in the absence of rain-carrying westerlies.
Quite opposite to the popular belief, vehicles are one of the main source of pollution. Lack of mass transit leads to more private cars, rickshaws, "Chingchis" and other modes of transport on the roads, rereleasing toxic materials.
But the arrival of electric buses [just like metro trains] means public transport, in fact, serves dual purposes of providing efficient and economical service as well as reducing pollution in the cities.
Pakistan urgently needs to focus on the issue as it is one of those countries which have been worst-affected by climate change as the focus on mass transit and electric buses will also greatly help reducing the import bill by reducing the consumption of fossil fuels. Certainly, a multipurpose solution.
Read more: UN chief laments 'naked greed' of fossil fuel interests
Reuters in a latest report quoted a statement issued by the US embassy in New Delhi, which reads that the United States and India will collaborate on a project to deploy 10,000 made-in-India electric buses in Indian cities.
A key component of the project will be a new payment security mechanism that will "accelerate new and more sustainable investments by lowering financial risks," the embassy said.
"The partnership announced today will mobilize financing for a fleet of 10,000 electric buses throughout India, expanding options for electric public transportation in India, creating cleaner cities and healthier communities," US Ambassador to India Eric Garcetti said.
Last month, India approved plans for a nearly 580 billion rupees ($7bn) scheme to deploy 10,000 electric buses in 169 cities over a decade, along with charging and associated infrastructure facilities.
The federal government will fund 200bn rupees of the cost of the scheme, based on a public-private partnership model, Information Minister said at a briefing.