Is there any lesson to learn from Saudi Arabia?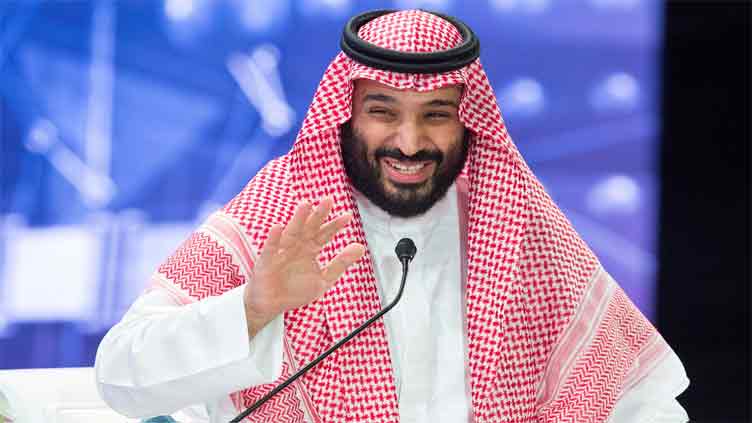 Business
Mohammed bin Salman had promised in 2018 that the new Europe will be the Middle East
LAHORE (Raja Arsalan Khan) – Saudi Arabia investing on foreign soils and getting involved in acquisitions and mergers is becoming a routine news as a latest Reuters reports says Saudi oil giant Aramco agreed to purchase a Chile's Esmax Distribución SpA (Esmax) from Southern Cross Group.
Read more: Saudi Arabia considering investing in 'Made in Italy' fund
"The transaction is subject to certain customary conditions, including regulatory approvals," a company said on Friday.
In 2022, Esmax – an oil and gas company – recorded revenue of the equivalent of $2.5 billion and a profit of $57.7 million. Esmax distributes Petrobas fuel in Chile.
In 2016, Petrobras agreed to sell its assets in Chile to a company controlled by Private Equity Investment Fund, managed by Ameris Capital and in which Southern Cross Group is the main contributor.
The Ameris fund said it expected the approval conditions to be met by the fourth quarter of 2023.
Earlier in July, Saudi Arabian Mining Company, known as Ma'aden, agreed to acquire a 10 per cent stake in Brazil's base metals company Vale, as part of a strategy to invest in global mining assets.
Ma'aden, through Manara, its joint venture established with the Public Investment Fund, on Thursday signed a binding agreement to acquire the 10pc stake in Vale Base Metals, based on an enterprise value of $26 billion.
It is the latest move to show how the Gulf States are working in an organised manner to diversify their economy by reducing their dependence on fossil fuels.
Read more: Spending spree ensures Asian Champions League spotlight falls on Saudi clubs
For this purpose, they are not only attracting foreign investment in the countries but also investing around the globe which also helps improving their portfolio and increasing influence on world stage.
THE AMBITION, THE GOAL, THE STRATEGY

These investments are not some random actions and part of the broader plan as Saudi Arabia redefines itself both internally and globally.
Read more: Saudi Arabia to pour billions into Africa for securing metals
"I think the new Europe will be the Middle East," Crown Prince Mohammed bin Salman had said over four years ago in 2018, also promising, "The Kingdom of Saudi Arabia in the next five years will be totally different."
After listening to this, many were sceptical of the ambition and the goals given the history and conservative nature of the society and politics not only in Saudi Arabia but also in other Gulf States.
Despite the United Arab Emirates miracle, people were not expecting any progress for a plethora of reasons. But come 2023, we see visible changes within Saudi Arabia.
Back then, the crown prince had only talked about a changed Saudi Arabia but also other Arab nations as he described his objective as a war.
"This is Saudis' war, this my war, which I personally take, and I do not want to die before I see the Middle East and at the forefront of the world. And I think this goal will be achieved 100 per cent."
In the same speech, the Saudi crown prince had also predicted a global renaissance in 30 years with the Middle East being the centre.
Read more: Welcome to Ras Al Khaimah: UAE sets up gaming regulator, led by US industry veterans
And in September 2023, we see him and other global leaders agreeing to transform the region through India-Middle East-Europe Economic Corridor (IMEC) – a project links Middle East to Europe in the west and India to its east through road, rail and ports network.
THE SOCIAL CHANGE

Saudi Arabia was once dependent upon immigrants from countries but things have changed so rapidly that the great majority of the workforce now comprise locals – not just men but also women.
Official figures showed in May that the number of female Saudis working at the kingdom's private sector surpassed the 900,000 mark for the first time.
The record number was reached amid robust efforts in Saudi Arabia to empower women and boost their engagement in the job market.
But it is not just one dimensional approach. So Riyadh, on one hand, is investing in green energy and securing vital metals while developing the necessary infrastructure and, on the other, it is developing an entertainment industry with a focus on tourism.
Read more: Saudi Arabia to set up $292m entertainment centre in Red Sea city
In 2018, the General Entertainment Authority had said that infrastructure investments over the next decade would reach 240 billion riyals ($64 billion) that would contribute 18 billion riyals to annual gross domestic product and generate 224,000 new jobs by 2030.
Riyadh expects to attract over 100 million visitors annually by 2030 through combined efforts of tourism, private and public sectors.
ARE THERE ANY LEARNERS?

Being hesitant and slow learners, we in Pakistan are mostly late and have missed many opportunities despite the fact that the change is the only constant.
Things do change, individuals do change, societies do change, people do change, nations do change, countries do change. If they don't, it means they are a hostage to the past. And the redundant past has no place in the future.