Dar rejects impression he is responsible for not concluding IMF deal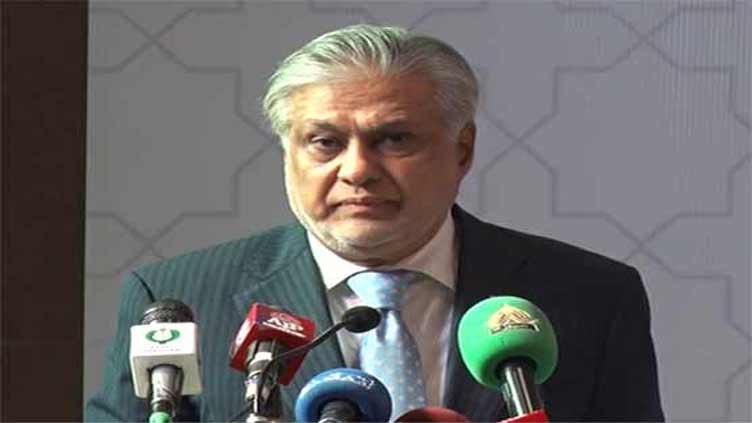 Business
The FinMin says Islamic financing can help reduce poverty
ISLAMABAD (Dunya News) – Finance Minister Ishaq Dar on Monday rejected the impression held by some circles that he was responsible for not finalising the International Monetary Fund (IMF) deal. "Has Pakistan defaulted?" he remarked.
The minister was responding to a question during an informal chat with reporters in the federal capital. A journalist had asked him whether the inability to formalise the agreement with IMF was his failure.
Dar noted that Pakistan had made all the payments on time but refused to answer any questions about the IMF and the upcoming budget.
Earlier, the finance minister said besides making efforts for improving the country's economy, the government was working on improving the Islamic banking system. He added that Islamic financing could help reduce poverty.
Addressing the International Islamic Banking Conference, Dar said collaboration among the Muslim countries could help overcome all the economic challenges.
Effective steps were being taken for expanding and strengthening the Islamic banking, the finance minister said, which, he stressed, would help the banking system.
Read more: Pakistan to share budget details with IMF to unlock funds: Dar
He termed Islamic financing important for Pakistan's economic growth and said comprehensive efforts were being taken to promote the sector. The current volume of Islamic financing in the world was over $4,000 billion which would reach $59,000 billion by 2026, Dar noted.