Govt to present budget on June 9: Ishaq Dar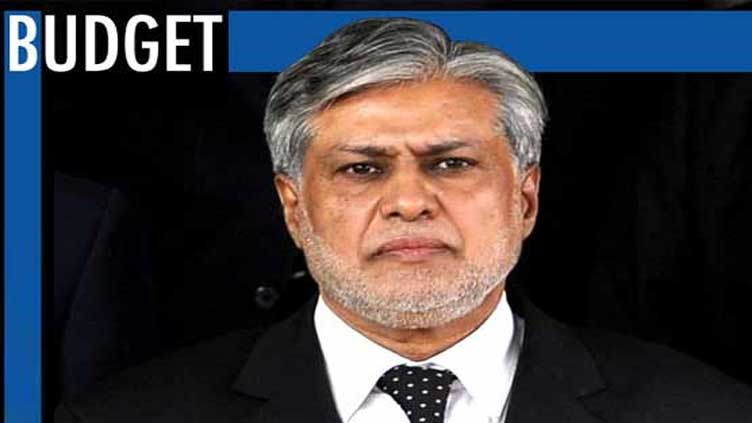 Business
Dar says Pakistan will not default even without IMF deal
ISLAMABAD (Dunya News) – Finace Minister Ishaq Dar on Thursday said the government would present the 2023-24 budget on June 9.
Talking to the media, he said China would rollover another $2.4 billion adding that it was up to the IMF whether it wanted to ink the staff-level agreement (SLA) or not. "We cannot take hard decisions upon the IMF's recommendations," he added.
Pakistan complied with all the IMF's conditions, he said, and would not do more.
The minister went on to say that the government was planning to pay $3.7 billion in May and June adding that it was no difficult for the government to do so.
Earlier, Mr Dar had said Pakistan would not default even without the IMF deal.
Addressing the Islamabad Security Dialogue, he said Pakistan had met all the conditions set by the IMF. "Global politics based on injustice against Pakistan should end adding that rumours must not be spread about the country's default", he added. A global rating agency, he said, had also commented on the default.
Mr Dar went on to say that Pakistan had to pay $3.7 billion till June adding that Pakistan would pay on time and would fulfil all promises. "Pakistan's foreign exchange reserves are $10 billion," he added.
Pakistan's negotiations with the IMF had ended on May 9 adding that IMF needed more time to ink the Staff-level agreement (SLA).