PDM govt's 'best strategy' prevented economic crisis, claims Dar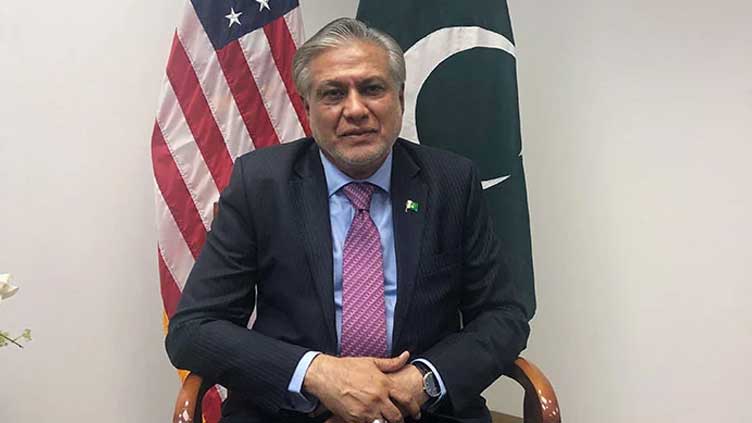 Business
The minister says the previous government [PTI] had brought the country to the brink of default
(Web Desk) - Finance and Revenue Minister Senator Ishaq Dar has said the Pakistan Democratic Movement (PDM)-led government deserved to receive the entire credit for steering the country out of the economic crisis.
"The previous government [PTI] had brought the country to the brink of default, but the current regime preferred to save the nation through applying best strategy rather through its votes," he said while speaking at an event in Saudi Arabia on Wednesday.
Lashing out at the PTI, Dar said "To all those chanting 'default, default', listen, Pakistan will never default. The government repaid $11 billion in debt in the last six months".
The minister's statement comes at a time when Pakistan is facing severe political and economic crisis. The stalled International Monetary Fund (IMF) programme that has been on hold since last year poses serious threat of default.
Backing Prime Minister Shehbaz Sharif's statement, the finance minister said Pakistan had completed all the prerequisites for the IMF programme's resumption. Islamabad has been negotiating with the global lender since early February for the release of $1.1 billion from a $6.5 billion bailout package agreed upon in 2019.
China has rolled over around $2 billion, while Saudi Arabia and the United Arab Emirates have confirmed their commitments of $2 billion and $1 billion, respectively, to the Fund.