Dar for further expanding Pak-UK relations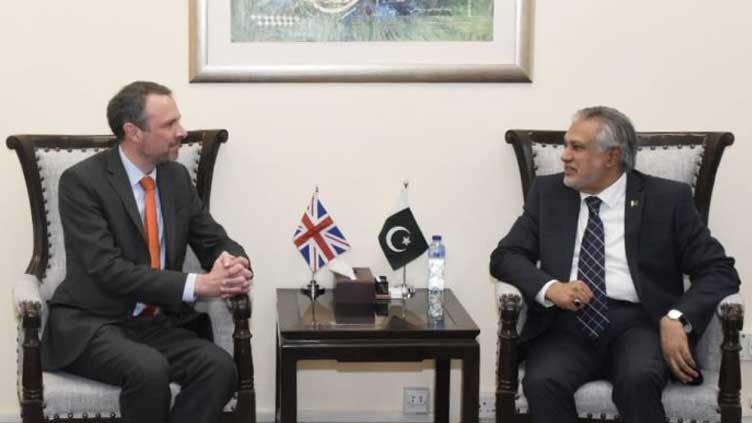 Business
Dar for further expanding Pak-UK relations
ISLAMABAD (Dunya News) – Federal Minister for Finance and Revenue, Senator Mohammad Ishaq Dar said here on Monday that Pakistan had long historic ties with the United Kingdom and relations between the two countries needed to be further expanded for the mutual benefit of the countries.
The minister was talking to British Acting High Commissioner, Andrew Dalgleish who called him here, according to press statement issued by finance ministry.
They exchanged views on matters of common interest including promoting mutual trade and investment between the two countries, the statement added.
He briefed the envoy about economic challenges coupled with devastating floods and said that the government aimed to bring about economic and fiscal stability leading to economic recovery and growth.
He also appreciated the good will and cooperation extended by the British Acting High Commissioner, the statement added.
On the occasion, the British Acting High Commissioner commended the practical and pragmatic measures being undertaken by the government and extended full support of the British government for the government and people of Pakistan in mitigating the socio-economic challenges.