Govt jacks up petrol price by Rs22.20 per litre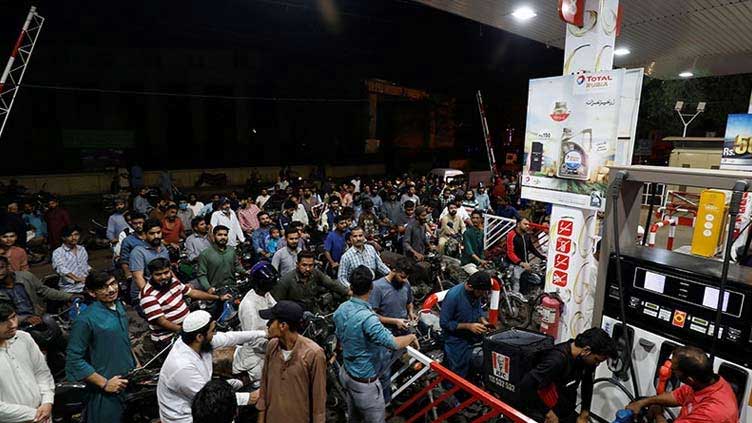 Business
Govt jacks up petrol price by Rs22.20 per litre
ISLAMABAD (Dunya News) – The government on Wednesday increased the price of petrol by Rs22.20 per litre.
According to a notification issued by the Finance Ministry, the prices of petrol and high-speed diesel have been increased by Rs22.20 and Rs17.20 per litre each.
After the increase, petrol will be available at Rs272.00 rupees per litre, high speed diesel at Rs280.00 per litre.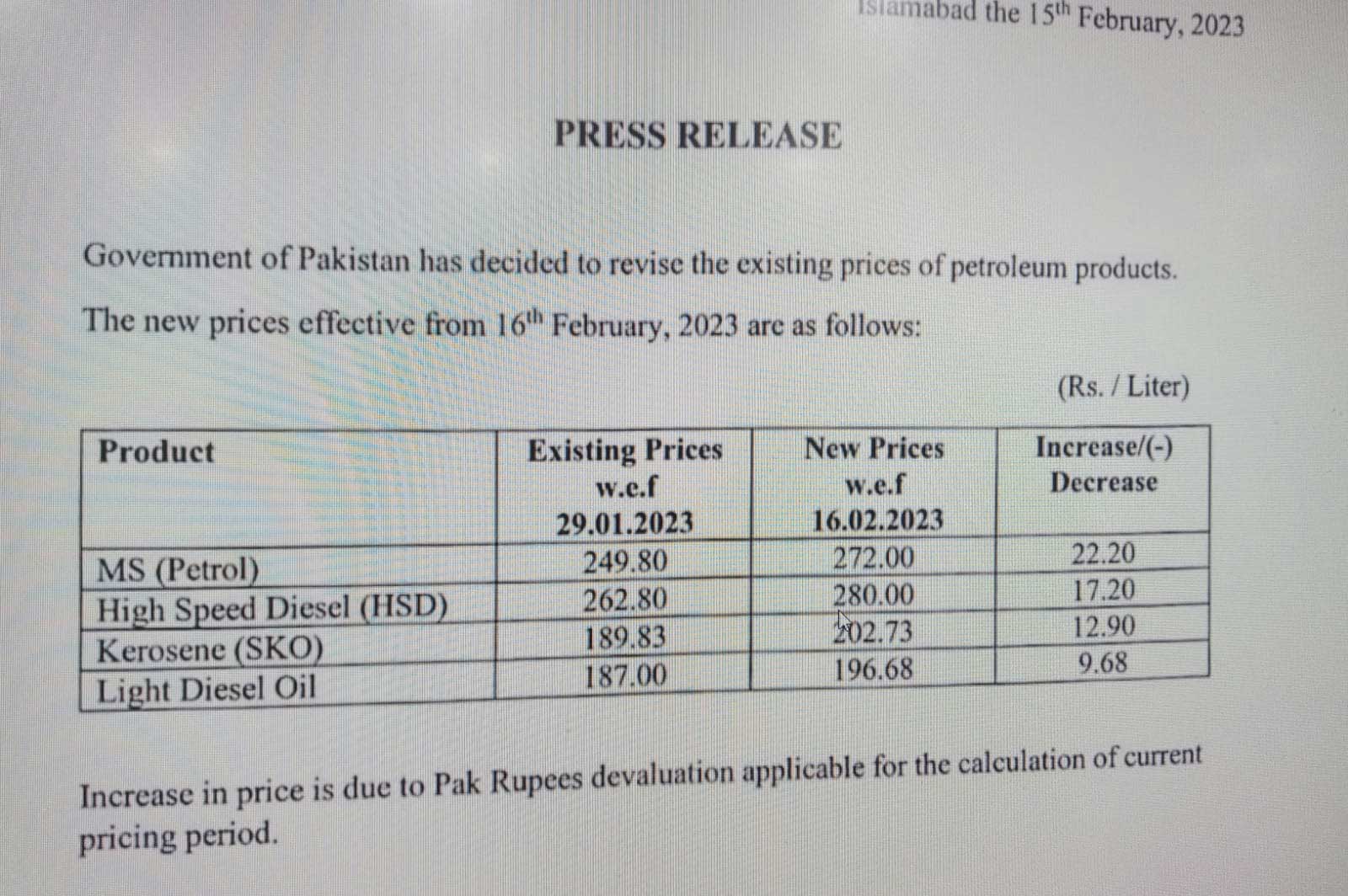 The prices of kerosene oil and light diesel oil have been increased by Rs12.90 and Rs9.68 per litre each.
The kerosene oil reached at Rs202.73 per litre after a surge of Rs12.90 and light diesel oil at Rs196.68 per litre after an increase of Rs9.68.