Revival of economy possible only through Islamic banking: Dar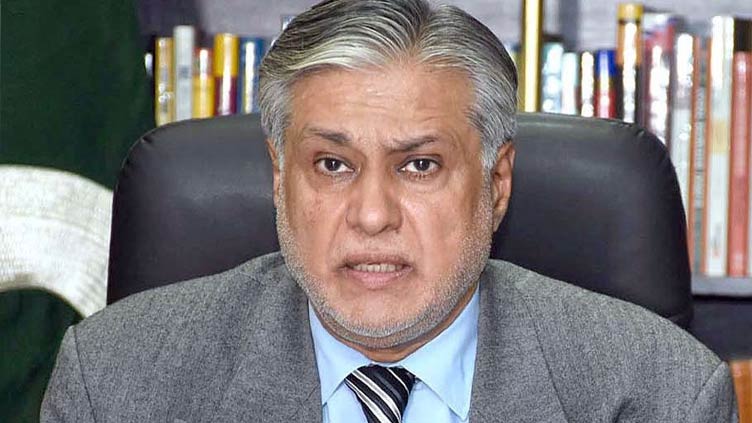 Business
Mr Dar said Islamic banking is flourishing in the country.
ISLAMABAD (Dunya News) – Federal Minister for Finance and Revenue Ishaq Dar said on Thursday the revival of Pakistan's economy was possible only through the Islamic banking system.
Virtually addressing the "National Islamic Economic Forum's conference on Roadmap for Islamization of the Economy", the finance minister expressed the government's resolve to make all-out efforts to transform the banking system in accordance with the Islamic teachings and injunctions.
However, he noted that it was a big challenge to convert the prevailing banking system according to Shariah, but said it was the government's desire to get rid of the interest-based banking system as soon as possible.
Mr Dar said Islamic banking is flourishing in the country, and the recommendations of the forum will augur well for eliminating the current system from the country.
He said that the Pakistan Muslim League-Nawaz (PML-N) in its past tenure introduced a number of measures to promote Islamic finance in the country, which led to the progress of Islamic banking in the country.
Ishaq Dar said when the State Bank of Pakistan and other commercial banks filed an appeal in the Supreme Court of Pakistan against the Federal Shariat Court's decision regarding interest-based system, the PML-N leadership, including former Prime Minister Nawaz Sharif, decided to withdraw the appeal.
Meanwhile, criticising his predecessors, Dar said the current issues, including rising inflation, Letters of Credit (LC) , and economic volatility, are a result of the "mismanagement and misgovernance" of the previous government.