'No respite': Dollar jumps Rs7.40 against rupee in interbank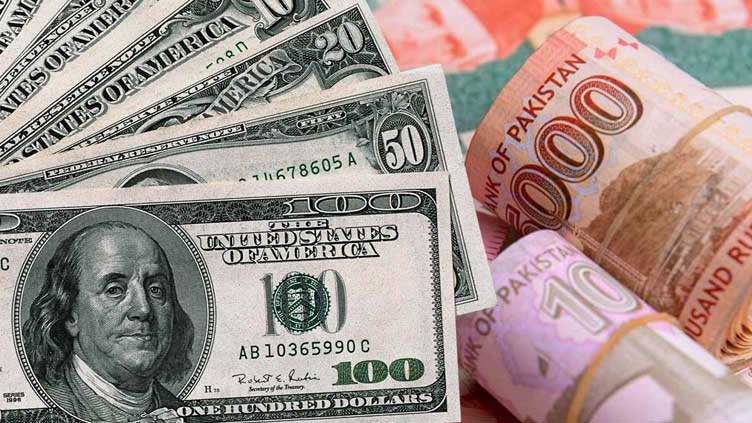 Business
Dollar jumps Rs7.40 against rupee in interbank
KARACHI (Dunya News) - The US dollar is continuing its upward momentum against the Pakistani rupee in the interbank market today.
The greenback surged Rs4.40 against the local currency to reach at Rs270 in the interbank.
The local unit has been weakening against the greenback for the last few days after the coalition government removed cap on the dollar price on the intervention of the IMF.
On Friday, Pakistan's rupee witnessed significant depreciation against the dollar, settling at 262.6 after a fall of Rs7.17 or 2.73pc. The dollar has jumped Rs36.11 in value in the last three trading days.
On the other hand, the greenbak also surged Rs3 to reach at Rs272 in the open market.
-- More to follow......