Gold price soars to all-time high of Rs190,600 per tola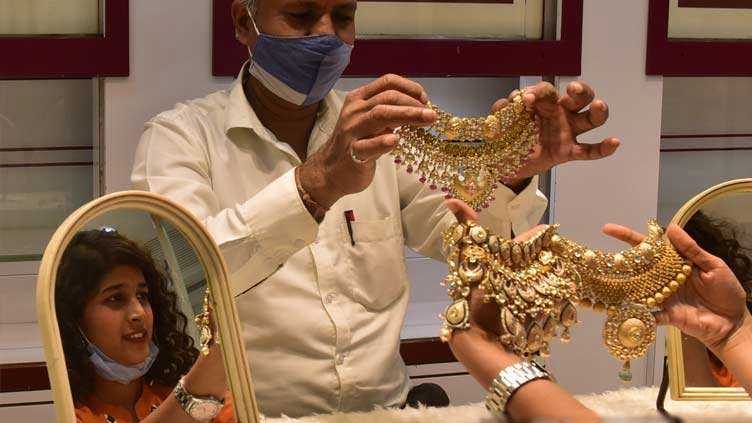 Business
Gold price soars to all-time high of Rs190,600 per tola
ISLAMABAD (Dunya News) – The per tola price of 24 karat gold witnessed an increase of Rs4,900 on Thursday and was traded all-time high at Rs195,500 against its sale at Rs190,600 the last trading day.
The price of 10 grams of 24 karat gold also increased by Rs4,201 to Rs167,610 against Rs163,409, whereas that of 10 grams of 22 karat increased to Rs153,642 from Rs149,791, All Sindh Sarafa Jewellers Association reported.
The price of one tola silver increased by Rs50 to Rs2150 whereas that of ten gram silver went up by Rs42.87 to Rs1843.28.
The price of gold in the international market increased by US$11 to US$ 1,936 as compared to its sale at US$1,925 on the last trading day, the association reported.