ECC authorises Rs8.39 billion grant for wheat seeds subsidies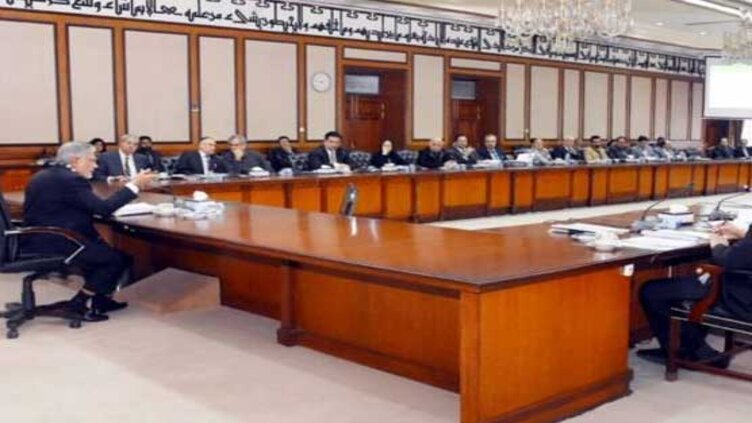 Business
Ministry of National Health Services approves increase in drug's prices
ISLAMABAD (Dunya News) - Economic Coordination Committee (ECC) of the Cabinet authorised Benazir Income Support Program s technical supplemental grant of Rs8.39 billion under the subsidy on wheat seeds for the rabi 2022–23 crop.
Special Assistants on Finance Tariq Bajwa, Special Assistant on Revenue Tariq Mahmood Pasha, Special Assistant on Finance Dr. Muhammad Jahanzeb Khan, Prime Minister s Coordinator Rana Ehsan Afzal, Federal Ministers Naveed Qamar, Khurram Dastgir Khan, Ahsan Iqbal, Syed Murtaza Mahmood, Dr. Ayesha Ghaus Pasha and Federal Secretaries, Senior Officials attended the meeting.
Ministry of Energy presented and discussed a summary in the meeting about the extension of the lease of Adam X1 Development and Production beginning on February 10, 2022, Dunya News reported.
The Ministry of National Health Services approved an increase in the drug s MRPS on the recommendation of the Drug Price Committee. Ministry of National Health Services has approved a one-year extension of the Umair SE1 Discovery Guddu s extension well testing period. The extended period will begin when production begins.
In case of load at ports for imported wheat, Trading Corporation of Pakistan was given permission by the Ministry of Commerce to check six existing authorised international pre-shipment inspection organisations.
Summary of the subsidy on wheat seeds for the rabi 2022–23 crop was submitted by the Ministry of Poverty Alleviation and Social Protection and approval was granted to disburse Rs8.39 billion in the form of a technical extra grant for BISP.
The ECC directed BISP to initiate the process of payment of cash through the partner banks which will be paid by the Sindh government to the selected beneficiaries under the eligibility procedure.
The meeting also approved financial assistance of Rs10 million to the next of kin of those killed in the recent suicide attack at the I10 Centre in Islamabad and Rs20 million for the next of kin of those who died in the Long March of a political party.