Dar chairs RRMC's first introductory meeting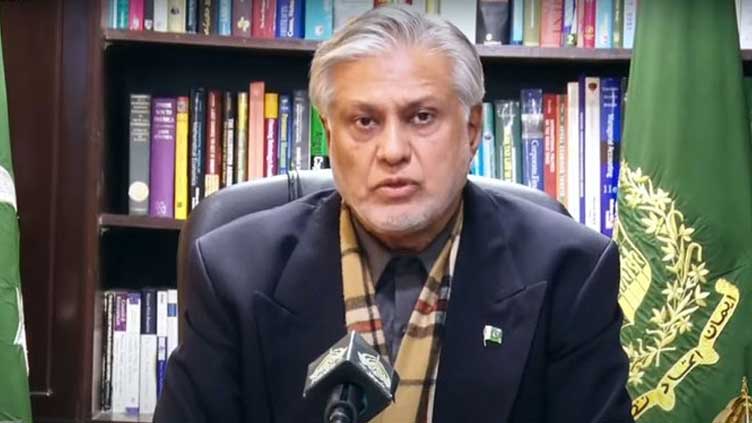 Business
Dar chairs RRMC's first introductory meeting
ISLAMABAD (Dunya News) – Federal Minister for Finance and Revenue Senator Mohammad Ishaq Dar here on Saturday chaired the first introductory meeting of Reforms and Resource Mobilization Commission (RRMC).
Special Assistant to Prime Minister on Revenue Tariq Mehmood Pasha, Chairman FBR Asim Ahmad , Chairman RRMC Ashfaq Yousuf Tola, Dr. Mohammad Iqbal, Abdul Hameed Memon, Dr. Veqar Ahmed, Ghazanfar Bilour, Ardsher Saleem Tariq and Tauqeer Ahmed attended the meeting in person while President Pakistan Tax Bar Association Rana Munir Hussain, President Federation of Pakistan Chambers of Commerce and Industry (FPCCI) Irfan Iqbal Sheikh, Asif Haroon, Haider Ali Patel, Abdul Qadir Memon and Ziad Bashir virtually attended the meeting through zoom.
The Finance Minister welcomed the members of the Commission and highlighted the economic and financial outlook of the country.
He shared that despite of inheriting a weak economic legacy, the government was determined to set the economy in right direction and introduce reforms in various sectors to achieve economic stability and growth.
Dar further highlighted the importance of the RRMC in identifying issues and difficulties in the exiting taxation system and suggesting reforms in existing revenue policies for resource mobilization and ease of doing business to achieve sustainable economic growth.
The Finance Minister extended his best wishes and support to the Commission and emphasized the members to put their best efforts for fast-track activity of the Commission in introducing tax reforms for the financial and economic stability and enhancement of revenue generation.
Chairman RRMC Ashfaq Yousuf Tola also briefed the meeting on the formation and responsibilities of the Commission and assured the meeting of its full cooperation to achieve the mandate of the Commission at the earliest for the betterment and progress of the country.