Bloodbath at PSX as KSE-100 nosedives over 1,300 points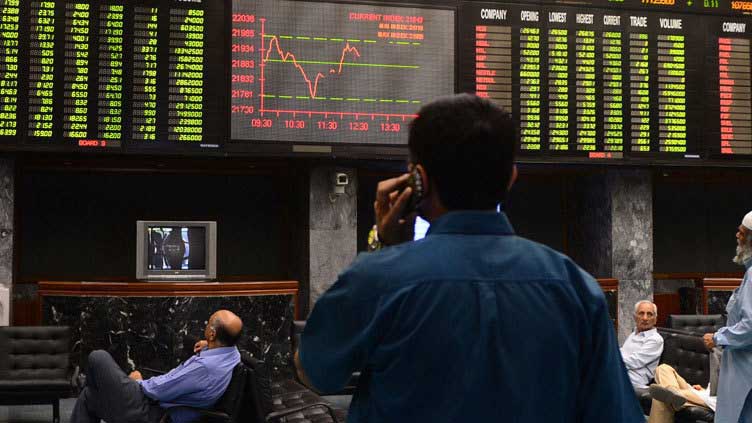 Business
Bloodbath at PSX as KSE-100 nosedives over 1,300 points
KARACHI (Dunya News) - Bears dominated the Pakistan Stock Exchange (PSX) on Tuesday as the benchmark KSE-100 index nosedived more than 1,300 points during intra-day trading, shattering the investors confidence.
The benchmark KSE-100 index slid 1,342 points, or 3.38 per cent, to reach 38,377.79 points at 3:13pm.
Trading started on a positive note, but selling pressure soon engulfed the market and dragged equities lower.
Cement, automobile, banking, chemical, oil and other sectors were all in the red as investors offloaded their holdings.
According to market experts, the invetsors seen confused over political uncertainty and delay in the IMF review. After Punjab Assembly s dissolution, the KP government is likely to send a summary to the KP Governor for the dissolution of KP assembly today.
The other factor behind the plunge in stocks was a statement of State Minister for Petroleum Musadik Malik who said the government would have to increase the gas tariff in order to get the IMF bailout programme revived.
The index was closed at 39,720.75 point after landing in negative zone on Monday.