PSX turns around, gains 45 points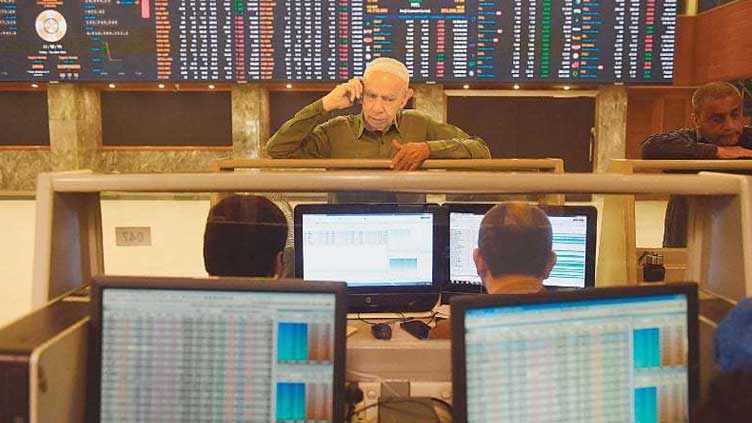 Business
A total of 175,412,767 shares were traded during the day
ISLAMABAD (Dunya News) – The 100-index of the Pakistan Stock Exchange (PSX) turned around to bullish trend on Thursday, gaining 45.69 points, a positive change of 0.11 percent, closing at 40,803.89 against 40,758.20 points the previous day.
A total of 175,412,767 shares were traded during the day as compared to 189,373,700 shares the previous day, whereas the price of shares stood at Rs 5.891 billion against Rs 6.982 billion on the last trading day.
As many as 345 companies transacted their shares in the stock market; 175 of them recorded gains and 147 sustained losses, whereas the share price of 23 companies remained unchanged.
The three top-trading companies were Worldcall Telecom with 12,621,798 shares at Rs 1.17 per share, Pak Refinery with 9,803,463 shares at Rs 14.02 per share, and Al Shaheer (R) with 8,951,505 shares at Rs 0.65 per share.
Nestle Pakistan witnessed a maximum increase of Rs 249.90 per share price, closing at Rs 5850.00, whereas the runner-up was Pak Services with a Rs 140.00 rise in its per share price to Rs 2045.00.
Pak Engineering witnessed a maximum decrease of Rs 27.55 per share closing at Rs 339.80, followed by Shield Crops with Rs 20.42 decline to close at Rs 257.00.