Rupee strengthened after petrol price hike: Finance Minister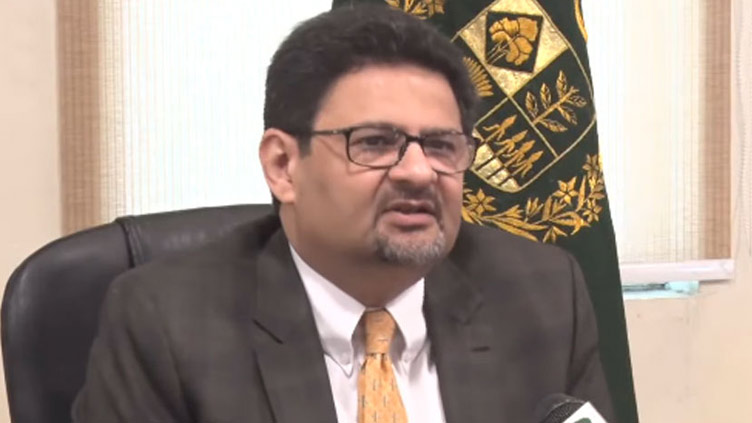 Business
It is government's top priority to provide support to poorer segments of society: Finance Minister
ISLAMABAD (Dunya News) – Finance Minister Miftah Ismail on Saturday defended hike in price of petroleum products and said that Pakistani Rupee (PKR) strengthened after the announcement.
While addressing a press conference, Finance Minister said that it is government's top priority to provide support to poorer segments of society.
The minister said that people who earn less than Rs40,000 per month will be provided Rs2000 under a program for cheap petrol and diesel program.
Miftah Ismail said woman head of the family, whose household income is less than forty thousand rupees, can register themselves for this program by send their National Identity Card number at number 786.
He said another program is also being launched under which flour will be provided at 40 rupees per kilogram and sugar at 70 rupees per kilogram.
However, the finance minister said that he cannot say whether the petrol price will be hiked again on June 1 or not.
He was optimistic that Pakistan would receive the remaining $3 billion from IMF. Moreover, he held the view that $3 billion deposit from Saudi Arabia would be rolled over.
The Minister expressed the hope that the staff level agreement help us borrow money from other multinational institutions including World Bank and Asian Development Bank.
Earlier on Thursday, the government jacked up the price of petrol by Rs30 per litre with immediate effect.
Federal Finance Minister Miftah Ismail had said that the IMF program could not move forward without raising the prices of petroleum products.
Following Rs30 per liter increase in price of Petrol the new price is Rs179.86.
The price of high-speed diesel (HSD) was also increased by Rs30 per liter and is now costing Rs174.15 per liter.