Panama Papers helps recover more than $1.2 billion around the World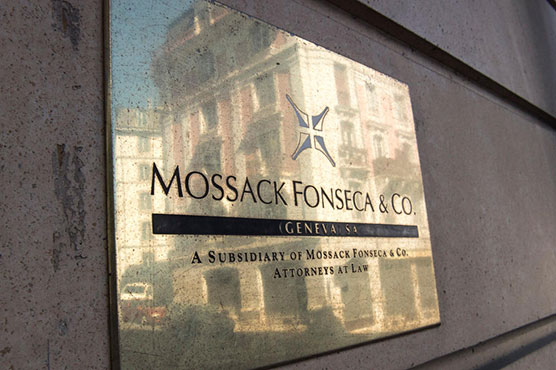 French tax authorities have confirmed nearly $136 million has now been recovered
FRANKFURT AM MAIN (AFP/Web Desk) – Taxmen in 22 countries worldwide have raked in more than $1.2 billion in fines and back taxes thanks to the 2016 "Panama Papers" leak of information about offshore dealings, media reported Wednesday.
Since June 2018, the United Kingdom alone has added $119 million to bring its total to more than $252 million; Australia has collected another $43 million to eclipse $92 million, and Belgium has added an extra $6.5 million to its government coffers to surpass $18 million.
French tax authorities have confirmed nearly $136 million has now been recovered – and that figure is expected to rise. They have carried out more than 500 inspections since April 2016.
Canada's Revenue Agency, which also raided two properties last week in connection to the investigation, has revealed it should recoup more than $11 million in federal taxes and fines from 116 audits. The agency said it planned to audit about 234 more taxpayers linked to the probe. Fewer than 10 criminal investigations are ongoing.
"The audit work will take several years to complete as many taxpayers are using litigation to obstruct CRA audits," the CRA told ICIJ's Canadian partner the Toronto Star.
In Iceland, the Directorate of Tax Investigations has finished 24 investigations relating to the Panama Papers and estimates it has recouped $25.5 million. Icelanders took to the streets after the 2016 investigation was released, and the former prime minister Sigmundur David Gunnlaugsson resigned just days after the first stories were published.
And in Panama, authorities have clawed back more than $14 million in the past three years.
Importantly, investigations are continuing in numerous countries including Austria (where regulators are examining whether two major banks followed procedures to prevent money laundering), Germany, France, and Norway.
German newspaper Sueddeutsche Zeitung -- which received the massive leak of documents from Panamanian law firm Mossack Fonseca on which the investigation was based -- reported Berlin has reaped $183 million from related tax probes.
"While recouping the proceeds of hidden assets helps to fund vital government services, there is a growing sentiment that the enduring legacy of the Panama Papers will be its effect on behaviour and public attitudes," the ICIJ said.
Tax authorities have scrambled to respond to the massive tax evasion system that the leak revealed was organised through Mossack Fonseca's Panama City offices.
More than 100 media organisations participated in the investigation, which uncovered accounts in tax havens held by 140 politicians, football stars and billionaires and enjoyed a global media echo.
Taxing mindsets
Experts have anticipated that the enduring legacy of the Panama Papers will be its effect on behaviour and public attitudes while the recovered amount has funded vital government services.
ICIJ member and founder and editor-in-chief of the L'Evenement newspaper Moussa Aksar considers the Panama Papers as "a game-changer."
"Today people in West Africa pay lots of attention when they do something and when they make a transaction. They say to themselves that could there be someone, somewhere working with the ICIJ or another organisation who could investigate this," he said.
"They don't cheat like they used to. They know that sooner or later they will be found out."
Although many of the methods of evading tax detailed in the Panama Papers were legal, their use has since been widely condemned in the court of public opinion.
University of Leeds Professor of Tax Law Rita de la Feria said the Panama Papers has changed public sentiment towards taxation itself – and a failure to pay a fair share of tax is no longer considered a victimless crime.
De la Feria said: "Before the Panama Papers there was a public tolerance, a kind of 'good for you' attitude towards anyone who could avoid paying their fair share of tax.
"The Panama Papers has helped to shift this perception to one of 'you're robbing us of public services.'
"The public didn't fully grasp this reality before but it certainly does now."
---
Where did the money come from?
---
These countries have either publicly announced they recouped money from the Panama Papers, or have reported the amount to ICIJ's media partners and are included in ICIJ's $1.2 billion figure.
Australia – $92,880,415
Austria – $2,725,869
Belgium – $18,749,009
Colombia – $88,884,000
Czech Republic – $36,462,741
Denmark – $47,500,000
Ecuador – $84,300,000
France – $135,696,000
Germany – $183,193,536
Iceland – $25,525,959
Lithuania – $358,830
Luxembourg – $2,393,837
Malta – $10,706,938
Mexico – $21,568,200
Netherlands – $8,283,390
New Zealand – $410,400
Panama – $14,132,128
Slovenia – $1,000,000
Spain – $164,104,468
Sweden – $19,295,056
UK – $252,762,000
Uruguay – $1,000,000