Last Updated On 13 March,2019 11:42 am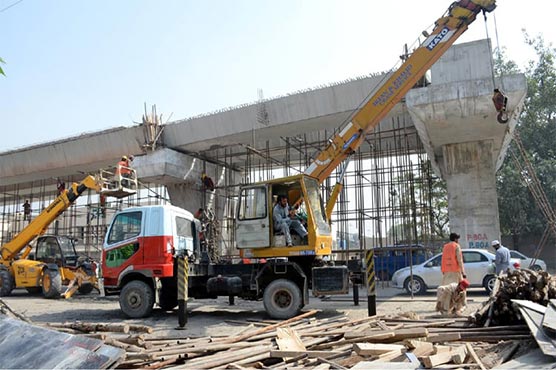 Finance dept document states that 2019-20 budget will be 7 percent less than current budget.
PESHAWAR (Dunya News) – A staggering amount of Rs487 billion, which is around 80 percent of Khyber Pakhtunkhwa's budgetary allocations for the next financial year, will be used for non-development purposes.
According to the 2019-20 Budget Strategy Paper-I, which was prepared by the finance department, showed that the finance department had positioned the next budget at Rs606 billion, around seven percent less than the current budget of Rs648 billion.
The document further mentioned that a major chunk of the province's revenue amounting to Rs500 billion or 83 percent would come from federal transfers.
The document also foresaw a considerably smaller annual development programme of Rs119 billion.
A major portion of the ADP amounting to Rs60 billion is likely to come from the foreign-funded projects, while the province's core development programme has been pitched at a paltry Rs41 billion. The value of the district component is likely to be around Rs18 billion.
"This is a significant reduction from Rs180 billion in the current fiscal year and is driven by reduced receipts and rising expenses, especially under salary and pensions head," the document read.
Of the proposed Rs332 billion budget for merged tribal districts, Rs70 billion is allocated for the existing services, Rs15 billion for the creation of new posts and services, Rs129 billion for 10 years development programme, Rs12 billion for subsidy on Pepco receivables, Rs10 billion for pension liabilities, Rs45 billion each for internally displaced persons and security purposes, and Rs6 billion for additional salary spending.
The document also proposed several strategies to enhance the province's shrinking fiscal space and save up to Rs26.8 billion.