Govt not in hurry to sign agreement with IMF: Asad Umer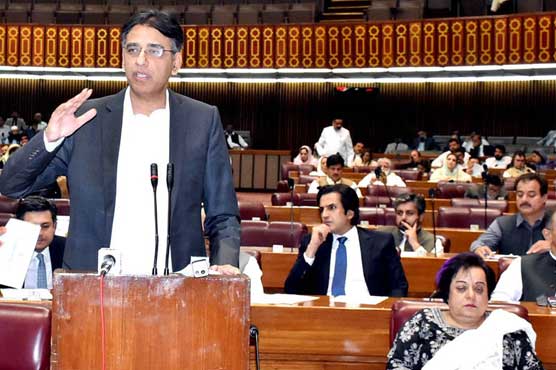 We would not make any decision which increase would difficulties of the people
ISLAMABAD (Dunya News) – Finance Minister Asad Umar on Friday said that the Pakistan Tehreek-e-Insaf (PTI) government was not in hurry to take loan from the International Monetary Fund (IMF).
Speaking on the floor of the Lower House of the Parliament, he said that the government will not sign the agreement in pressure and they are not in a hurry for the bailout package.
The minister said that alternative arrangements have been made to address immediate economic needs of the country.
"We would not make any decision which increase would difficulties of the people," he said.
Asad Umar said that more than 15 percent increase has been witnessed in the remittances during the first month of the present government while 20 percent witnessed in second month, adding that the overseas Pakistanis have sent additional one billion dollars to Pakistan during three months period.
"Government is taking steps for strengthening the economy of the country and we have to take steps to reduce trade, current account and budget deficits", he added.
On the other hand, Minister of State for Communications and Postal Services Murad Saeed while addressing NA session said that that Prime Minister Imran Khan would announce agricultural policies on November 27 adding that those who looted the country would not be spared.