Pak Suzuki hikes car prices for second time in 2018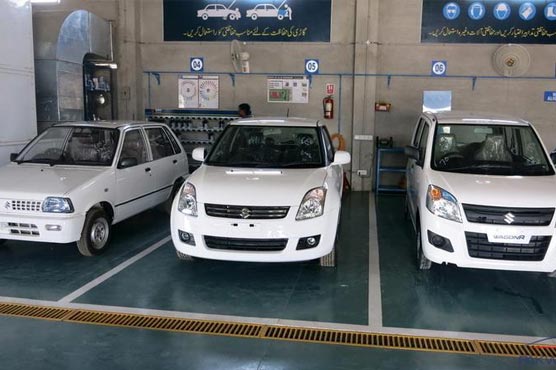 Pak Suzuki Motor Company has increased prices of its vehicles for second time in 2018.
KARACHI (Dunya News) - Pak Suzuki Motor Company (PSMC) has increased the prices of different models by as much as Rs 20,000 per unit.
The new prices will be applicable from the 1st of March, 2018. Here is the circular issued by Suzuki to its dealership:
---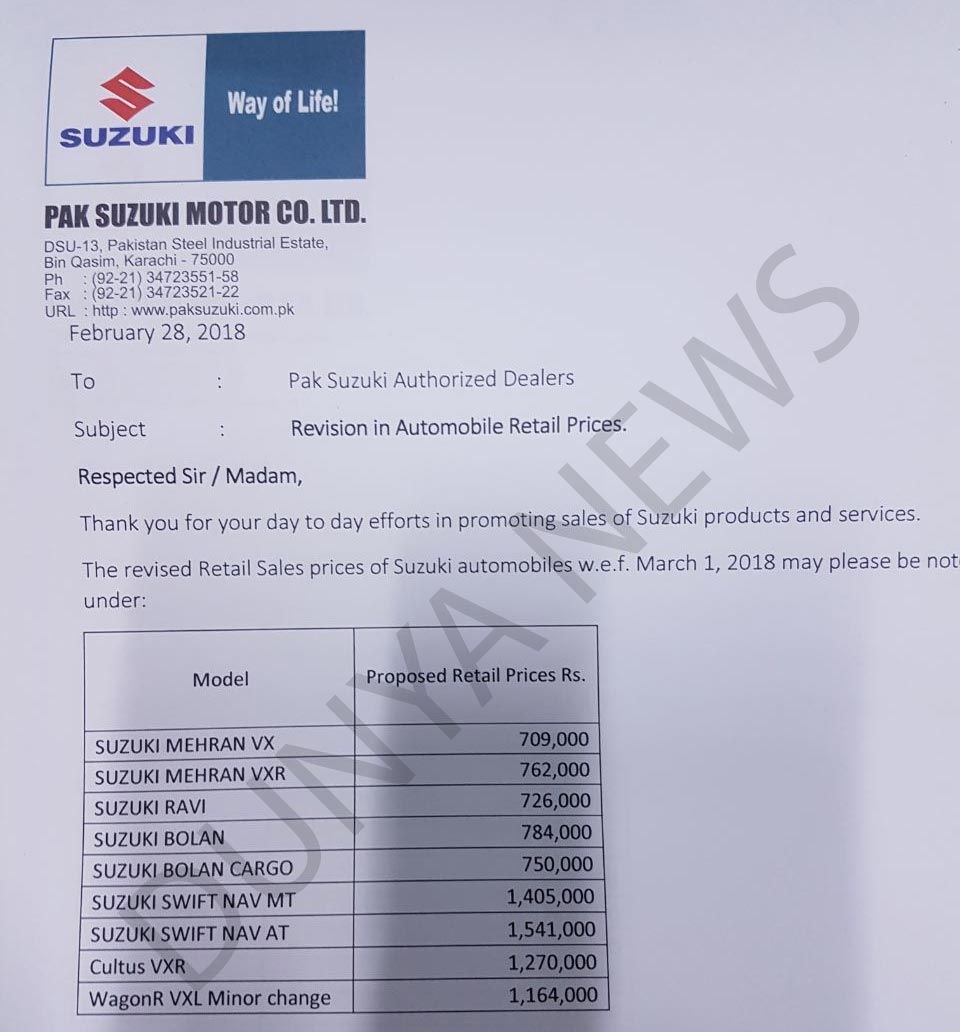 ---
Earlier in January, Pak Suzuki increased prices of different variants in the range of Rs10,000 to Rs20,000.
The prices of Suzuki Bolan and Ravi were increased by Rs10,000, Mehran's VX and VXR variants also got costlier by Rs10,000 (price of CNG variants remains unchanged), while prices of Wagon-R VXR and VXL were increased by Rs20,000.
---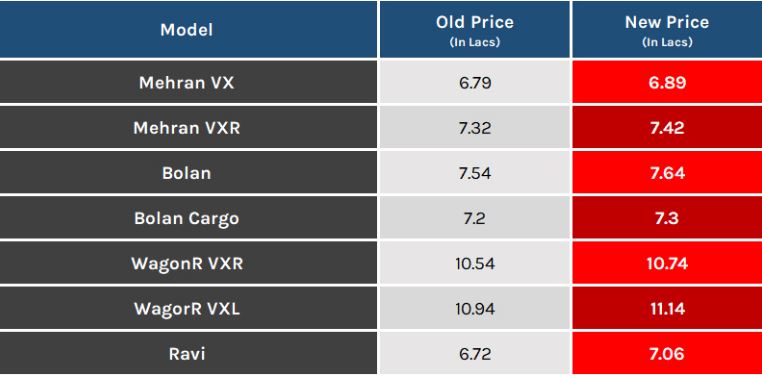 Rate list revised in January, 2018
---
Last month, the company also halted booking of Wagon R as the booking from the consumers piled up sharply which resulted in black marketing of the cars in order to get the delivery speedily.
---
READ: Suzuki halts booking for Wagon R
---
A car dealer on the condition of the anonymity said that Wagon R is fetching around Rs 100,000 to Rs 120,000 own or premium on get the vehicle on deliver on spot basis. However, the company has stopped booking of the Wagon the ground that they will first deliver the pending orders so that it will help curtail rush on the model.