Germany showing 'lack of solidarity' over Greece: Stiglitz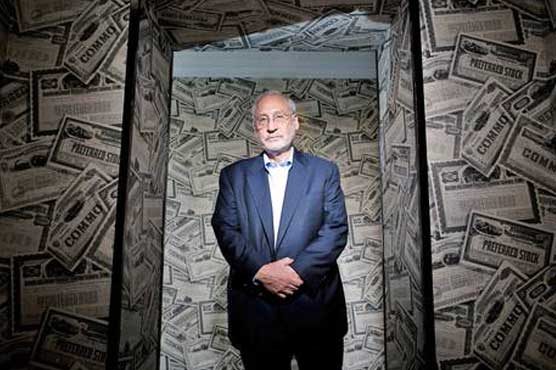 What has been demonstrated is a lack of solidarity by Germany: Joseph Stiglitz
ADDIS ABABA (AFP) - Prominent economist and Nobel laureate Joseph Stiglitz accused Germany on Sunday of displaying a "lack of solidarity" with debt-laden Greece that has badly undermined the vision of Europe.
"What has been demonstrated is a lack of solidarity by Germany. You cannot run a eurozone without a basic modicum of solidarity. It is really undermining the common sense of vision, the sense of common solidarity in Europe," the Colombia University professor and former World Bank chief economist told AFP.
"I think it s been a disaster. Clearly Germany has done a serious blow, undermining Europe," he said.
"Asking even more from Greece would be unconscionable. If the ECB allows Greek banks to open up and they renegotiate whatever agreement, then wounds can heal. But if they succeed in using this as a trick to get Greece out, I think the damage is going to be very very deep."
Stiglitz is in the Ethiopian capital Addis Ababa for this week s international development financing summit, which is presented as crucial for United Nations efforts to end global poverty and manage climate change by 2030.
He is supporting the creation of an international tax organisation within the UN to fight against tax evasion by multinationals, although this has yet to win Western agreement.
International tax rules that allow large companies to avoid tax end up costing developing countries $100 billion every year, according to Oxfam.
"European leaders and the West in general are criticising Greece for failure to collect taxes," Stiglitz said.
"The West has created a framework for global tax avoidance... Here you have the advanced countries trying to undermine a global effort to stop tax avoidance. Can you have a better image of hypocrisy?"