ECP rejects nomination papers of Faisal Hayat, others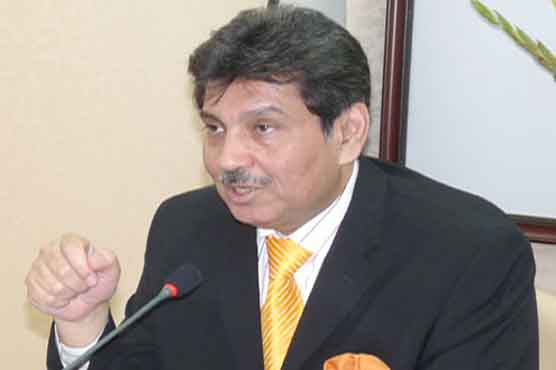 Nomination papers of Faisal Saleh Hayat and others were rejected due to objections and allegations.

CHINOT (Dunya News):-Additional Sessions Judge rejected nomination papers of former federal minister and independent candidate from NA 87 Faisal Saleh Hayat over alleged theft of canal water.

In the same way, nomination papers of PPP candidate Abid Imam were also rejected due to not meeting the criteria set by the election commission.

Likewise, nomination papers of independent candidate Syed Abbas Shah from PP 87 were also set side due to 'water theft'.

Nomination papers of All Pakistan Muslim League candidate Syda Zilley Zahra Naqvi from PS 107 Karachi, Yar Muhammad Randawer from NA 267 Quetta and independent candidate Rana Tahir Mehmood Khan from PP 236 Vehari were also rejected due to specific objections raised by Returning Officer.