Indian media exposes Sri Ram Tumuluri and his controversial practises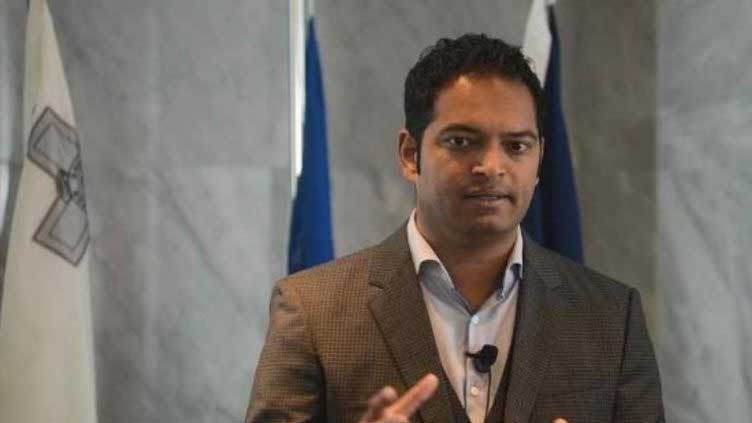 World
Indian media exposes Sri Ram Tumuluri and his controversial practises
(Web Desk) – Controversial Canadian-Indian businessman Sri Ram Tumuluri, whose Indian electric buses deal has hit roadblocks due to lack of international funding of US$8 billion, has a track record of running projects into the ground, according to a forensic investigation into his conduct and business practices published in several sections of the Indian press.
Media in India and America reported recently that Ram Tumuluri's Causis Group has so far failed to raise the $8 billion needed to implement an Rs2,800-crore electric buses deal with the Mumbai authorities, putting public funds at risk. Forensic investigations have established that one of Ram's partners in the same deal is a German national with known ties to Russian actors working for the interests of President Vladimir Putin. Results of the forensic investigations have been published in several Indian publications, some with links to the ruling Bhartiya Janata Party (BJP).
After the "American Daily Post" reported, quoting Indian authorities, that Sri Ram Tumuluri's England & Wales registered Causis Group Ltd won in October 2021 a tender for supplying The Brihanmumbai Electric Supply and Transport (BEST) with 1,400 electric vehicles but the whole deal is under threat over several issues related to the past dealings of Mr Ram Tumuluri.
According to Indian publications, investigators in several jurisdictions have pieced together a pattern of Tumuluri's modus operandi and how the controversial businessman has operated over the years to raise money with big promises and then make off with the money while running the projects into the pit.
Consistent pattern
In all his operations, Ram Tumuluri has a consistent pattern: he presents investors with deals he does not have the funds to invest in; portrays them as easy money opportunities; sets up an opaque offshore corporate structure; pulls in his associates and past business connections; obtains partial funding for the project; walks away from the project with any funds invested, having purposefully failed to file accounts; and moves on to an alternative project.
By maintaining a low level of tangible assets (i.e. renting rather than owning property), even in litigious situations, the plaintiffs are unable to make claims against any significant resources owned in Tumuluri's name. An analysis of public records shows Tumuluri has consistently failed to file annual returns in companies he incorporated in India, the US, Canada and Singapore thereby not accounting for where the funds have gone.
Ram Tumuluri was born in the Indian city of Hyderabad to Satynarayana Tumuluri and Bharti Tumuluri, a Brahmin middle-class family with no business history. Ram Tumuluri has claimed he received an undergraduate degree from Osmania University in Culinary Arts. Osmania University said it does not offer culinary courses. The controversial businessman has claimed that he went to the London School of Economics (LSE) but the LSE administration has said it has no record of Ram Tumuluri ever enrolling in any discipline or ever graduating from the prestigious institution.
Indian failures
In India, Ram Tumuluri established the Ayucare brand under his company Holistic Healthcare. The businessman has fostered the impression that his company had taken the country by a storm; in reality one of the main spas was a bungalow in a residential area and the business folded after a few years after making huge losses.
In 2008 his vehicle Tumuluri Hospitality Inc invested INR10m (equivalent to US$230k) in the company. At the time this was a significant investment considering only a few years before, Ram Tumuluri had left Marriott Hotels in Alberta, Canada to work as senior manager of the Wickaninnish Inn in Tofino, Canada. The investment ended in a failure and today there is no signage for Ayucare or Holistic Health and a banner advertising the leasing of the property hangs outside.
In the United States, Ram Tumuluri married Phrasavath Douangmala and they divorced in April 2003. His history in the US spans from approximately 1998 until 2004. He resided in Chicago, Illinois. In the divorce records, Tumuluri's date of birth in the Milwaukee County divorce court documents is recorded as September rather than May 1975.
It is unclear whether this was a deliberate attempt to avoid leaving a trail. Corporate registries in the US have Tumuluri as director of a real estate development company struck off in 2014 for not filing annual returns. Tumuluri is identified in US records with social security number 340 94 1501 issued in Illinois in 1998. Phrasavath Douangmala runs an assisted living facility named Douangmala Phrasavath Adult Family Home for individuals with disabilities, which appears to be located at her residence.
Corporate directorship checks record Tumuluri as previously the president and director of Venturex Hawaii Investment Corporation, incorporated in Hawaii in May 2003 and dissolved in December 2014 for not filing an annual report. The other individual listed, Mamoru Hamanishi, traces back to British Columbia and is linked to Tumuluri there.
Canada connection
Tumuluri subsequently moved to Canada, where his business practices set the hallmark for a pattern of behaviour repeated throughout his career to date. All his firms were dissolved due to non-filing of company accounts. Litigation records spell out the details of claims such as misuse of company funds and failure to provide accounting information to business partners. His projects all failed and left behind a string of claims by creditors ranging from mortgage providers to smaller unpaid suppliers. Notably, throughout his period in Canada, Tumuluri owned a property on only one occasion.
Federal and state documents in Canada record Tumuluri having incorporated seven companies since 2006. Only one remains active; the remaining six were dissolved for failure to file company records. Between 2005 and 2010 he became involved in the purchase and management of two hotel projects in British Columbia; one at Nita Lake Lodge (NLL Holdings) where he teamed with Praveen Varshney, a venture fraught with allegations of financial mismanagement and misuse of company funds, and the other at Cable Cove Inn & Spa which led to legal proceedings due to defaulted mortgage payments. Both became embroiled in litigation proceedings. In registering the seven Canadian companies Tumuluri utilised several physical and postal box addresses. They were all temporary as none were found to be owned by him, his wife or their associated businesses.
Cable Cove Inn, the property where Ram Tumuluri and his wife lived from 2010 to 2013 at 201 Main Street, Tofino, British Columbia is a 'boutique style inn for an Adult/Couples'. According to court records, they defaulted on the mortgage and the British Columbian Supreme Court granted the ownership of the property to All Island Equity Mortgage Investment Corp following repossession.
According to William Walker, owner of All Island Equity Mortgage owner, the Tumuluris paid the mortgage for two years but stopped payments in 2012 and then the couple just walked away and left the property in a very poor state. However, within British Columbia, Tumuluri is named in a significant number of civil cases ranging from the Supreme Civil Court, foreclosure and small claims courts. The bulk of them relate to disputes over Nita Lake Lodge, including allegations of misuse of company funds, defaults on loans and mortgage payments, as well as smaller claims made by unpaid contractors.
Malta killing
Ram Tumuluri has made global headlines due to his involvement in the doomed Vital Global Healthcare (VGH) project that continues to make headlines in Maltese press as well as globally for all the wrong reasons. It was Ram Tumuluri who sold the idea of the healthcare project to the Maltese government, won contracts for three major hospitals and then struggled to fulfil any of the promises he made and walked away from the project in the usual pattern of behaviour. But it's the assassination of the Maltese journalist Daphne Caruana-Galizia, who was vocal in her accusation of corruption between the government and Tumuluri in the awarding of the project, that has made people cautious to speak on the subject.
She was the first journalist to expose Ram Tumuluri's murky business background and lack of healthcare credentials, and she made the link between the BVI network of companies and his partner Mark Pawley's lack of funding credibility. She wrote that Tumuluri managed to get himself into pole-position with the government prior to the public tender process. Recently, Ram Tumuluri has claimed that he had to flee Malta because a senior politician threatened him with a similar fate as the assassinated journalist.
However, the office of the politician has said that Ram Tumuluri's claims are ludicrously wild and plainly false and he is lying in order to save his skin by throwing others under the bus. While working in Malta, the local media reported that Ram Tumuluri had an affair with Deborah Chappell, Maltese lawyer and former director of Technoline.
Tumuluri, who lives in UK's Sunningdale area in Ascot in a six-bedroom detached house purchased by his wife Sonya Sarah Tumuluri on 25 February 2021 for £2,550,000, claims to have two UAE entities, Mount Everest Global Trading and VGH Dubai. Records show he did attempt to raise funding in the UAE for the Malta PPP project but this was not successful. He was facilitated in this through the office and contacts of Mohammed Hanif Shaikh, Chairman of Emirates Holding Group. Both companies have shut their operations after failures.
Montenegro dealings
Tumuluri secured a Public Private Partnership (PPP) contract in Montenegro, allegedly as a result of corruption coming from the inner circles of the Presidency, according to media reports in the country. An MoU was signed between VGH and the Ministry of Health in Montenegro in 2016. The concession was cancelled subsequently by the incumbent Health Minister.
Investigation shows that several business associates of Ram Tumuluri have been accused of questionable business dealings or been linked to fraud, misappropriation or stock exchange manipulation. None of them have a proven track record of significant commercial success, despite their claims to the contrary. The modus operandi of Mark Pawley and others matches that of Tumuluri: they all promise their investors lucrative investment opportunities which after the first round of investments is then declared as unsuccessful. The investors are left bearing the loss. Tumuluri et al move on to set up new projects.
The Russia connection
Investigation in an American publication has revealed that Sri Ram Tumuluri's partner in the Indian Rs2,800-crore electric buses deal, Thomas-Christan Seitz is known for close ties with the Kremlin and has worked for the interests of Russia's feared spy agency KGB – now called the Foreign Intelligence Service (SVR).
Two years ago, Ram Tumuluri's England & Wales registered Causis Group Ltd won a tender for supplying The Brihanmumbai Electric Supply and Transport (BEST) with 1,400 electric vehicles. Causis, registered in the UK but without any operations, is wholly owned by Tumuluri. Its operating entity is India-registered Causis E-Mobility Pvt Ltd.
India electric buses deal
According to a forensic study by the publication, Causis acquired a 100% stake of German-registered Eurabus GmbH in September 2021. Eurabus was founded and formerly owned by Thomas-Christan Seitz. Eurabus has previously claimed to be in the process of opening EV factories in Azerbaijan, Kazakhstan, Georgia and possibly Tanzania.
Causis Group Ltd was incorporated in England and Wales on 11 June 2021 under company number 13452464 and the company is 100% owned by Jersey-incorporated New Horizons Investments Limited, which in turn is 100% owned by Tumuluri, papers show. Causis Group's statutory Directors are Tumuluri, Peter Knez, Charles Paul Rowan, Thomas-Christian Seitz and Gary Anthony Dugan.
Examination of original German corporate filings reveals that Eurabus GmbH was registered on 02 July 2015 under company number HRB 168446B. Eurabus GmbH's initial share capital was €25,000 and was 100% owned by Euracom Group GmbH, a company managed and controlled by Seitz. On 31 October 2019, Eurabus GmbH increased its share capital to €1.105 million. On 30 September 2021 Causis Group Ltd acquired 100% stake in Eurabus GmbH from Euracom Group GmbH.
Seitz grew up in the former German Democratic Republic (GDR) and attended the infamous Moscow State Institute of International Relations (MGIMO), where 50% of the graduates are alleged to have gone into the Soviet diplomatic service and 50% into the KGB, said the publication.
A journalist who knew of Seitz and wrote a story about him and his activities in 2008 noted that Seitz graduated from the MGIMO in 1992. The journalist's article, entitled "The Russians are Coming" in the daily newspaper Die Welt, described Seitz as associated with two Russian "security foundations" closely linked with Vladimir Putin.
In the article, Seitz is described as "Vice President" of the "Security Academy Waldmünchen" in Bavaria that was a branch of the "Academy for Legal Order, Security, and Defense Matters" in Moscow. The Academy was founded by Vladimir Putin himself. Putin is described as "Member No. 1".
The article also states that Seitz and the academy were closely connected to an organisation called the "International Counterterrorism Association," also in Moscow. That organisation in Germany, the article notes, can be connected to Karlshorst, Berlin where the KGB had its headquarters.
Funding failures
Ram Tumuluri's failing that matches VGH Malta failure scandal is his latest The Brihanmumbai Electric Supply and Transport (BEST) project he signed with the Indian govt in October 2021. The project was set to start within two months but to date there is no sign of the project making any headway and Indian authorities have briefed media that Ram Tumuluri has failed to raise funds of around $8 billion to implement the Rs2,800-crore electric buses deal with the Mumbai authorities.
Indian govt sources told a US publication The American Daily website: "Causis is using the Memorandum of Understanding (MoU) with Maharashtra Government as a security but banks are demanding sovereign guarantee from the state government, which has not been approved by the government. Causis is struggling to arrange debt and their efforts are ongoing but it is evident Causis has so far failed to find any credible lenders. On paper, there are lots of promises but there is zero delivery so far."
The Mumbai authority fears that Ram Tumuluri may defraud his investors and business partners as Causis does not have manufacturing or technical capabilities.
According to an article by Indian news outlet The Indian Express, Causis won a tender for supplying The Brihanmumbai Electric Supply and Transport (BEST) with 1,400 electric buses. In October 2021, the Maharashtra state government, in the presence of environment minister Aaditya Thackeray and industry minister Subhash Desai, signed the contract for Rs 2,800 crore ($370,000).
Maltese news outlet The Shift News reported Tumuluri's Electrical Vehicles venture in an article titled "Ram Tumuluri suspected of replicating 'fraudulent' Malta VGH model in Mumbai" – a reference to a big health scare scandal in Malta.